Killer Content Q&A: Influential Partnerships Can Further Boost Content Strategies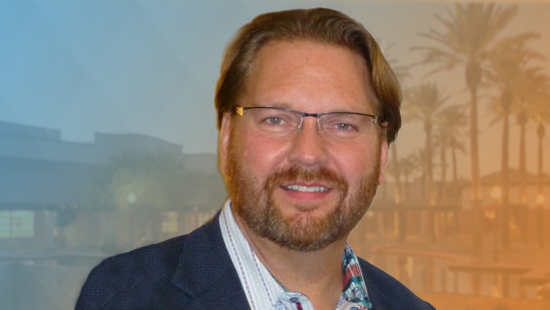 B2B buyers put a great deal of trust in recommendations from their peers, and B2B organizations are leveraging influencers within their content marketing strategies to create content that is engaging and relevant to decision-makers.
In an interview with Demand Gen Report, TopRank Online Marketing's CEO Lee Odden discussed how industry influencers can help B2B organizations create killer content.
Demand Gen Report: What does it take to create killer content?
Lee Odden: Creating killer content requires lethal doses of relevance, creativity and utility that combine to deliver a great content experience for buyers. When clever content both informs and inspires feeling amongst prospective customers, it motivates action and results for the authoring brand.
Ultimately, what truly distinguishes killer content is the combination of thoughtful strategy, innovative approach, quality execution and the achievement of bottom line results.
DGR: What roles do industry experts and influencers play in content strategies?
Odden: According to research by Nielsen, buyers trust their peers and industry experts far more than industry advertising or even sponsored content. Influencers as subject matter experts provide third party credibility to a brand as well as reach into the influencer's community.
Essentially, there are three key roles for industry experts and influencers as part of a content marketing strategy:
Content co-creation: Brands can collaborate with experts to co-create content in a way that provides mutual value for the brand and the participants. This enables scaling of quality content without a substantial increase in resources.
Inspired content promotion: The investment in co-creation often inspires influencers to help promote the content they helped to make. Cumulative promotion amongst a group of participating influencers can really expand the reach of a content marketing program.
Brand content advocacy: Content co-creation is a relationship builder with influencers and each collaboration brings the kind of familiarity and trust that can lead to advocacy. When that happens, brands often find influencers promoting many of the brand's content assets in addition to the content the influencer collaborated on.
DGR: How can B2B marketers find and recruit the right Influencers?
Odden: A clear understanding of what buyers care about relevant to the brand solution is essential for sourcing relevant influencers. When specific topics are identified, finding influencers is a matter of:
Talking to marketing, public relations staff as well as senior executives and current customers to identify the perceived influencers in their industry;
Surveying industry events, publications, awards, social networks, forums and communities for distinct, authoritative voices; and
Using identified influencer subjects as well as topics as keywords with an influencer platform search engine such as Traackr, GroupHigh or BuzzSumo to identify more influencers as well as qualify their reach and engagement.
Once you identify and qualify a target list of influencers, recruiting them is a game of romance.
"Brandividuals," who make it their business to be recognized influencers, are usually "ready to go" with any attractive offer from a brand. Niche influencers, who are often subject matter experts amongst tight-knit communities, usually require the virtual coffee, lunch, dinner and a few more dates before making any kind of commitment.
The important thing is to lead with what's in it for the influencer and to make it easy for them to participate. Brandividuals are most often motivated by exposure to the brand audience. Niche influencers are often motivated by legitimate recognition of their expertise. Knowing what motivates and influencer will be instrumental in recruiting them to participate.
DGR: What types of content formats work best for influencer content?
Odden: Any type of content that can be created for a content marketing program can be co-created with subject matter experts and influencers.
Some participants may not be as skilled with audio or video formats, so those are not as reliable as text or visual content in terms of effectiveness when working with influencers.
Determine if an influencer has worked with the format you have in mind and if not, be ready to support them with resources and practice to get it right.
DGR: What are some actionable insights or tips you'd share with marketers looking to create an award-winning content strategy?
Odden: Nothing speaks louder to the idea of award-winning content marketing than results and creativity. Industry research shows that many B2B marketers continue to implement their content marketing programs tactically and use the same old status quo promotion tactics such as offline print promotions and banner ads.
Award-winning content marketing solves important customer problems in creative ways. They go beyond features and benefits in case studies, white papers and webinars to connect with buyers on both an intellectual and emotional level.
The relevance and contextual nature of creative content marketing programs are more likely to be interacted with and shared, resulting in greater reach and the kind of engagement that leads to leads, sales and revenue.
What better reward is there for a content marketing program than killer ROI?