IBM To Acquire Bluewolf, Enhance Cloud Consulting And Implementation Services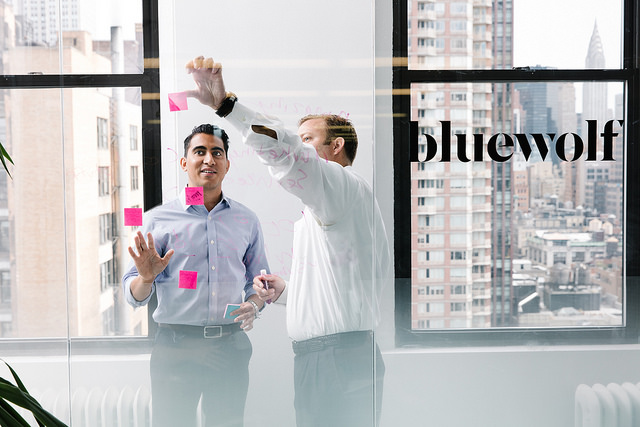 IBM announced it will acquire cloud consulting and implementation services provider Bluewolf, known as one of Salesforce's top strategic partners. Financial details for the acquisition were not disclosed, but Re/Code reported the deal at about $200 million, according to sources.
Bluewolf will join IBM's Interactive Experience (iX) practice once the deal is finalized. IBM said the acquisition will enable Bluewolf to offer enhanced consulting capabilities for clients adopting Salesforce solutions with the help of IBM's data integration and experience design offerings.
The deal gives IBM access to midmarket and enterprise clients in the Salesforce professional services industry, a market that is projected by Salesforce to be worth $111 billion. The acquisition is expected to close in the second quarter.
"There is no question that the consumer-grade experience has emerged as a fundamental element in modern business strategy," said Bridget van Kralingen, SVP of IBM Global Business Services. "Meeting that expectation defines next-generation differentiation and competitive position, and with Bluewolf, we add expertise to scale that capability to the cloud-based capabilities of Salesforce."
Salesforce Chairman and CEO Marc Benioff said in a statement that "the powerful combination of our strategic partners, IBM and Bluewolf, will help clients transform and demonstrate the growing client demand for our Customer Success Platform."