6sense Names New CEO To Drive Growth Of Intelligent Marketing Platform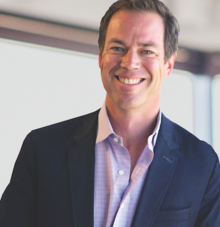 AI and big-data powered marketing cloud 6sense has appointed Jason Zintak as CEO to help drive growth and oversee the technological development of the company. 6sense Founder and former CEO Amanda Kahlow will maintain an active role in the company as Chief Strategy Officer and Executive Chairman.
Zintak brings more than 20 years of experience in leading enterprise technology companies. Prior to his appointment, he served as CEO of Platfora, a big data analytics company, and as Chief Revenue Officer of marketing technology company, Responsys. He also served as EVP of worldwide sales for JDA Software and worked in various leadership roles at SAP.
"In order to step on the gas into hyper-growth, it was time to find a leader with proven experience scaling enterprise organizations globally," Kahlow said in a statement. "We're fortunate in Jason to not only have someone who has seen the movie before, but has done so within our core areas of focus."