Aprimo Buys ADAM Software To Improve Digital Asset Management Power
Aprimo, a marketing operations platform, has announced the purchase of ADAM Software, a digital asset management vendor, for an undisclosed fee. ADAM will integrate directly into Aprimo's platform, which will enable customers to handle the production and publication of content in a single marketing operations solution, according to the company.
Combining Aprimo with ADAM's Smart Content Hub provides marketing professionals digital asset management capabilities and automates the distribution of higher quality assets into the market, while speeding up time to market through collaborative annotations and review cycles, per the company.
Aprimo, which reclaimed its brand identity last year after being under the ownership of Teradata for five years, addressed gaps in its marketing suite by acquiring the digital asset management vendor.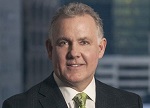 "Today's marketers are fighting on a key battleground: the customer experience. And B2B marketers are overloaded by the sheer volume of content required to deliver relevant, engaging, and personalized experiences across an increasing number of channels," John Stammen (pictured left), CEO of Aprimo told Demand Gen Report. "Aprimo's acquisition of ADAM Software marks a first for the industry. Marketers now have the unique ability to manage and execute the full content asset lifecycle (from planning, segment evaluation, creation to distribution across channels) directly from a single Marketing Operations platform, delivering world-class customer experiences at scale."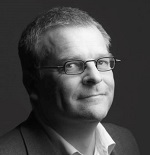 "With our existing partnership, we've already seen significant customer adoption and success," added Pieter Casneuf (pictured right), CEO of ADAM, in a statement. "This combination significantly expands our global footprint and our relationship with customers and partners."
With the purchase of ADAM software, Aprimo also inherits ADAM's subsidiary, Van Gennep, and its PublishingNow! product. It will serve as a key creative production and fulfillment solution for the Aprimo portfolio.