Content Thought Leaders To Share Best Practices At 2013 Content2Conversion Conference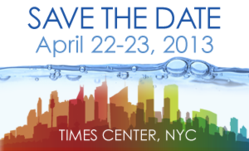 Content superstars such as Joe Pulizzi, Founder of the Content Marketing Institute, and Ardath Albee, CEO of Marketing Interactions, are slated to speak at this year's Content2Conversion Conference, presented by Demand Gen Report. The event will be held April 22 to 23, 2013, at the Times Center in New York City.
During the two-day event, thought leaders will share their expertise with organizations striving to stand out in the emerging world of content marketing. Touted as a must-attend event for education and networking, B2B and channel executives attending C2C will learn the ins and out of mapping, developing and utilizing content marketing to nurture buyer relationships and enhance conversations with clients and prospects.
Speakers finalized for C2C include top authors and thought leaders in demand generation and content marketing. They include:
Ardath Albee: Author, speaker and CEO of Marketing Interactions Inc.
Michael Brenner: Senior Director of Global Integrated Marketing and Content Strategy for SAP
Margaret Molloy: CMO at digital marketing agency Velocidi
Lee Odden: CEO of TopRank Online Marketing, a digital marketing and online PR agency
Joe Pulizzi: Author, speaker and strategist founder of the Content Marketing Institute

Through a series of educational sessions and panels, topics to be discussed include: maximizing content marketing success via SEO and social media, creating content for the complex sale, and leveraging content-based nurture programs.
In addition to unveiling the tentative agenda and speakers for this year's C2C, Demand Gen Report also has announced the second annual Killer Content Awards. Designed to recognize standout achievements in the design and execution of content marketing programs, the awards will honor leading B2B marketing organizations in areas such as:
Social media and targeted content marketing;
Educational content that informs and inspires buyers;
Linking content to measurable, revenue-focused results;
Using video and interactive content in new and creative ways; and
Deploying content that drives successful, cross-channel campaigns.

Award winners will be announced during C2C. To submit your organization, complete the nomination form. Deadline for submissions is March 15.