Demandbase Acquires Spiderbook To Enhance Account Identification And Targeting Capabilities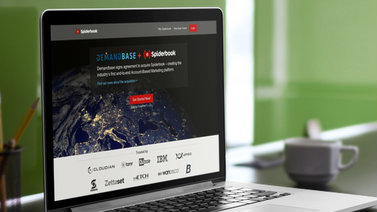 Demandbase announced the acquisition of Spiderbook, a data science company that automates the identification of companies that are likely to buy, for an undisclosed fee. All Spiderbook employees will be joining the Demandbase team, and a company spokesperson states Demandbase plans to make the Spiderbook solution available by June.
The acquisition expands Demandbase's offerings, enabling B2B marketers to identify, target and engage key accounts. Spiderbook is designed to identify buying intent within new accounts, highlighting opportunities for ABM practitioners to engage relevant stakeholders within the account to move them further along in their buying journey.
The solution also recommends personalized messaging to increase the relevancy of sales conversations.
"You need inbound and outbound to be successful," said Chris Golec, CEO of Demandbase, in an interview with Demand Gen Report. He added that "finding companies actually in-market and adding closing functionality" is key, and Spiderbook will provide Demandbase users with "real-time account identification."