Insightly Launches New CRM Suite Software For Sales Productivity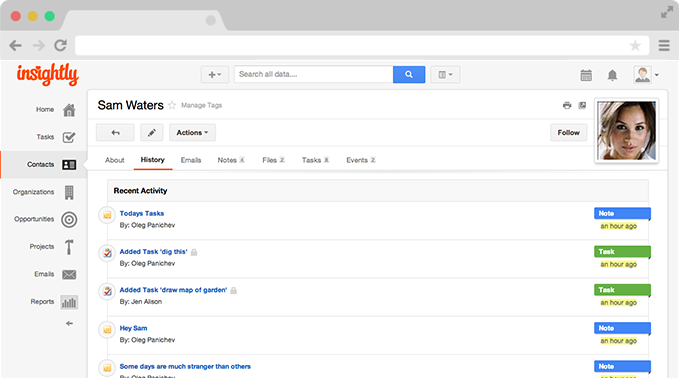 Insightly released a new version of its CRM Suite to improve sales team productivity. The Suite, which incorporates a new Microsoft Outlook integration and user interface, is designed to improve technical performance and overcome adoption hurdles.
The new features, which will begin rolling out next month, include:
Blade Interface: An adjustable navigation screen that allows users to access and alter record details without clicking away from their broader search results;
Quick Search, Real-Time Notifications and Kanban View: An enhanced view option that is designed to offer 10x faster retrieval speeds and real-time notifications;
Integrated Telephony: A feature that allows users to log, track and analyze call data to determine trends, such as call length and messaging, to optimize sales enablement; and
Single Sign On: Enables Insightly users to integrate with tools like OneLogin, Auth0 or Okta.
"A CRM product's ease of use matters just as much as its feature set," said Anthony Smith, Founder and CEO of Insightly, in a statement. "If your sales reps dread logging into the tool, your entire project is jeopardized. The new version of Insightly…is designed to help businesses overcome the user adoption barriers that often hinder a CRM project's success."