LeadMD Adds Partners to Grow Marketing Automation Services And Offerings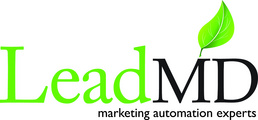 LeadMD, a provider of marketing automation and CRM consulting services, has announced a number of partnerships to expand its stable of offerings. LeadMD can now offer a suite of services and products, including SEO, content development, various web application integrations and web marketing, said company officials.
Among LeadMD's new partners are:
Pervasive Software. As a provider of cloud-based and on-premises software to manage, integrate and analyze data, Pervasive will team with LeadMD to design and sell connectivity and related services that allow a variety of platforms to integrate with Marketo. The alliance enables integrations between Marketo and CRM offerings, including Oracle, Sage, NetSuite, Microsoft, SAP CRM and Sugar CRM.
NinjaBridge. This partnership will help LeadMD customers build web personas, write content and develop in-depth web sites based on persuasion architecture.
Strongpages. An SEO optimization and paid search engine marketing services company, Strongpages will work with LeadMD customers develop detailed SEO action plans, along with analyses and keyword reviews to up help improve their SEO strategy.
According to Justin Gray, CEO of LeadMD, these additional integrations and services mean that the LeadMD customers will have more tools at their fingertips to "maximize their marketing automation investment."