RingLead Unveils ABM Solution For Salesforce, Marketo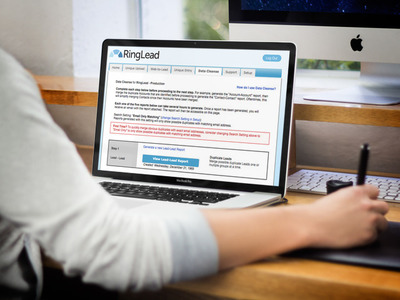 RingLead, a company that offers a suite of products to clean, protect and enhance company and contact information, has launched an account-based marketing (ABM) solution for Salesforce.com and Marketo users. The solution is designed to ensure that the most important leads are pursued, while also directing target account alerts to sales and ensuring multiple reps aren't contacting the same prospect simultaneously.
RingLead's new product also automatically appends firmographic data to new leads and offers a "de-duplication" program to help avoid duplicate information in client records. In addition, the company's Account-Based Lead Marketing solution:
Vets new leads and searches pre-existing accounts to see if any match;
Links new leads to existing accounts or automatically converts them into contacts; and
Sets up email alerts for the account owner when Salesforce.com assigns the lead owner.
"We have really drilled down to address the core pain points of sales teams and their managers with this solution and with our lead match-making technology," said Shai Alfandary, Head of Products, Marketing, and Business Development at RingLead, in a statement. "The process for each step, whether connecting leads to target accounts, associating account owners to new leads, or easily alerting reps on new leads in their accounts is just the tip of the iceberg. Our mission is to help our clients optimize the data that's available to them to be able to get the utmost out of their sales force and market instances."