RollWorks Hires Former Marketo Executive As New President
AdRoll Group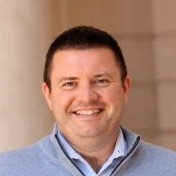 announced former Marketo executive Robin Bordoli as the new president of its RollWorks division.
Bordoli comes to RollWorks with more than 10 years of executive experience in B2B marketing and SaaS, including as CEO of Figure Eight and GM of Strategic Consumer Industries at Marketo.

Bordoli replaces Toby Gabriner, CEO of AdRoll Group, who has been serving as acting president of RollWorks since early 2018. Gabriner will return to his role at AdRoll Group, while Bordoli oversees the strategic development of RollWorks and heads efforts to drive product and sales innovation.
"RollWorks has the opportunity to lead the account-based marketing category by helping customers identify and engage the accounts that matter most to them," said Bordoli in a statement. "Following the recent Growlabs acquisition, I see an opportunity to build on this momentum and strengthen RollWorks' B2B offering with Growlabs' powerful data asset to position the business unit for continued growth."