A Roadmap To Speed Revenue Gains For ABM Leaders
Written by Jennifer Golden, Director of Corporate Marketing, MRP

Published in

Blog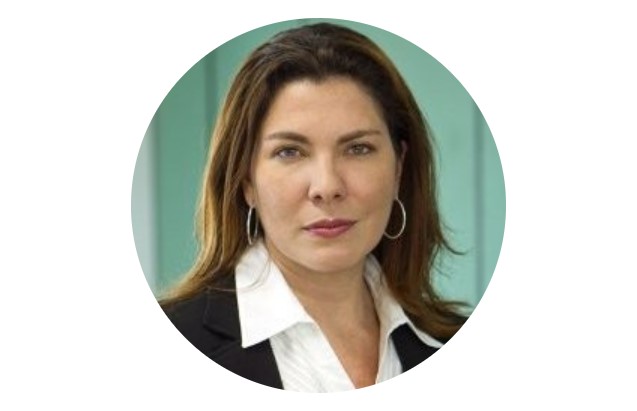 For most marketers — particularly those at large, enterprise organizations — investments in ABM require a leap of faith because although they recognize its importance, many programs simply don't deliver significant, measurable results. But there's a data-driven roadmap to elevate ABM into a consistent, dependable source of growth. In fact, just a handful of proven best practices spanning collaboration, data management and channel orchestration can transform promise into concrete reality.
"The State Of ABM Maturity" survey, which polled 1,275 global marketing leaders in mid-2021, found that more than two-thirds of B2B marketers reported using ABM in 2021, and more than half said it's among their most essential programs. In fact, one in five indicated it's the single most crucial marketing program in their arsenal.
But the research found that this top-priority status doesn't translate into bottom-line results. Just 23% of marketers achieved revenue growth of 25% or more with ABM, while 38% reported uncertain, unmeasured or negative revenue impact.
One key to top performance is maturity. Leading ABM practitioners are more likely than average to have implemented ABM programs at least two years ago, with a third that embarked on their ABM journey more than four years ago.
But that doesn't mean the road to ROI needs to be a long one. The elite group of companies with a track record of peak ABM performance share a set of strategies and practices that other companies can adopt to shortcut their route to success. The most critical steps for marketers to achieve significant results with their ABM programs include:
Collaboration, Not Isolation
Organization-wide collaboration is a must. Top ABM performers not only share insights widely across interdisciplinary teams, but they coordinate approaches to shared target accounts and standardize measurement frameworks across the company.
The number of roles ABM leaders include in their initiatives was 36% higher than the survey average, averaging six compared with four for those reporting unmeasured or negative ABM revenue impact. The wider variety of roles ensures that on-the-ground customer expertise is incorporated into ABM strategy.
Fully 90% of top ABM performers reported the close cross-functional collaboration between marketing and sales to create ABM strategy, ensuring that marketing delivers meaningful insights to power sales interactions that produce results. Two-thirds (66%) of top performers leverage multiple teams to execute ABM across their organizations, rather than isolating ABM in a single siloed department within marketing.
Data Management & Visibility Really Matter
Among ABM practitioners whose initiatives produce significant revenue, teams share a single view of truth for each target account based on rich troves of data, deepening understanding and collaboration capabilities.
Eight in 10 top performers reported three or more systems contributing data to ABM, broadening the number and type of information that can be collected about target and existing accounts. Furthermore, 84% of ABM top performers said their tech stack is wholly or significantly integrated, rendering the data more usable across teams.
High performers are twice as likely to use intent data and predictive analytics alongside their own CRM and MAP data to create account profiles, helping identify the following best marketing action to take in real-time rather than relying on historical data. The ability to trigger relevant messaging immediately is critical. As one example, the half-hour after engagement with digital content is when viable prospects are most likely to be receptive to follow-up contact from sales.
More than four in 10 ABM leaders said they have complete visibility into ABM campaigns being managed by other teams across their organizations compared with just 7% of those realizing unmeasured or negative ABM impact. That visibility helps teams coordinate efforts and collaborate on optimal unified strategies instead of duplicating efforts and sending disparate or even contradictory messages to target accounts.
Orchestration & Personalization Help Buyers Buy
High performers know their audience and precisely identify target accounts' needs, and can customize the account's experience based on the specific product or solution under consideration and factoring in their stage within the buyer journey. Messages are delivered consistently across touchpoints.
ABM leaders use more systems to deliver marketing messages, with 84% using three or more tools to reach audiences through various digital channels.
Nearly half of top performers, 46%, said their ABM systems automatically adjusted content to match viewers' engagement stage within the customer lifecycle, compared with just 11% of those who reported unmeasured or negative revenue impact. That capability is more critical than ever when customers often skip "steps" on the customer journey and require digital experiences to adapt accordingly.
Closing the gap between opportunity and reality with ABM doesn't require a years-long wait for investments to pay off; instead,, by following the lead of ABM top performers and adopting proven strategies for people, processes and technology, B2B marketers can speed their journey to profitability.
For more insights into the complete roadmap to ABM success, The State Of ABM Maturity the report now.