3 Tips And Tricks For Creating More Impactful & Personalized Campaigns
Written by Andrea Tucker, Oracle Marketing Cloud

Published in

Demanding Views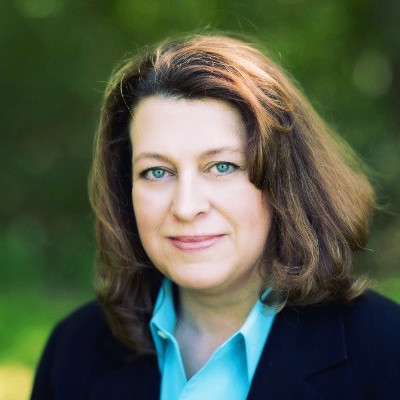 Driven by new data, tools and technologies, the state of B2B marketing segmentation and personalization has reached an inflection point. Gone are the days where B2B marketers relied on basic, descriptive data like demographics and location to define marketing segments — a far cry from the much more sophisticated and multi-layered approach to segmentation and personalization used by B2C marketers.
What's different about B2B marketers today is that they can create more "just for you" campaigns using data from new digital channels. Furthermore, thanks to the availability of modern data integration tools and solutions, B2B marketers are finally able to integrate these disparate sources of data for their marketing efforts, which is a task that research shows 54% of marketers have traditionally considered a critical challenge.
Now, equipped with new data integration tools, tactics and access to key behavioral data points, B2B marketers can create rich, granular marketing campaigns that address a buyer's pain points. With this new reality, it will be important for B2B marketers to update their set of segmentation and personalization best practices to stay ahead of today's competitive and data-driven landscape.
What's New In Marketing Segmentation And Personalization?
B2B marketing has transformed from a sheer numbers game to a micro-level approach. For example, dated B2B marketing practices usually entailed a generic email blast to thousands of contacts, while a modern and far more focused, personalized approach draws from both hundreds of thousands of records in company databases, outlining detailed customer engagement data, and digital, prescriptive data about each customer's product and service needs. These advancements have been primarily driven by the advent of new data and integration tools, providing B2B companies with greater visibility into specific buyer insights, like white paper downloads, email open rates, video engagements, webpage journeys and social media engagements.
In general, B2B buyers are also looking for more tailored content and are no longer satisfied with spam-like emails that are impersonal and rely on the most basic data demographics. This type of "poor brand experience" is relatively common with older B2B segmentation and personalization tactics and can often cause customers to abandon a brand entirely, which can have a significant impact on revenue.
3 Modern Marketing Best Practices To Stay Ahead Of The Game
Unsure of how to update your segmentation and personalization game plan? Here are three best practices to keep in mind as you revise your B2B marketing strategies:
Start thinking like a marketing technologist. Today's B2B marketers need a strong understanding of how to use data and analytics in their marketing program and should be familiar with modern technology tools, especially as the data landscape within B2B marketing continues to expand rapidly.
It's okay to start small with segmentation. It's important to ensure that the data you're working with is properly segmented and integrated with your marketing technology stack. As the data landscape becomes more complex, B2B marketers should start small with their segmentation process, see what works and iterate from there.
Explore ways to engage customers at every step of the buyer's journey. In the past, B2B segmentation and personalization followed almost an exclusively binary path — check "Yes" if the buyer fits a certain description, check "No" otherwise. With modern data practices and availability, B2B marketers can (and should) tailor campaigns to each buyer's unique journey to engage and guide them to relevant resources, products, and content.
In addition to these best practices, it is vital that each B2B marketer starts with a solid foundation of modern marketing and data analytics tools. Without access to the core data needed to enhance your segmentation and personalization efforts, it will be difficult to keep up with your buyers' expectations.
Kick-start your efforts internally by advocating to management and the C-suite the benefits of having a 360-degree view of all buyer preferences, needs and more. Whether this means more budget for staffing or the technologies themselves, every B2B organization needs to lend weight to their marketing efforts to stay ahead of their competition.
---
Andrea Tucker is the Product Marketing Director for Oracle Marketing Cloud. She is a passionate leader and team player who inspires interactive collaboration and thrives on creative execution of progressive marketing strategies. In her role, Andrea and her team are responsible for the global cross-product messaging, positioning, sales enablement, assets and go-to-market strategies for Oracle Eloqua, Oracle Content Marketing, Oracle Maxymiser and Oracle Social Cloud, and how they complement Oracle's greater CX portfolio of products across Sales, Service, Commerce and Loyalty.