Examining The Post-COVID Buyer's Journey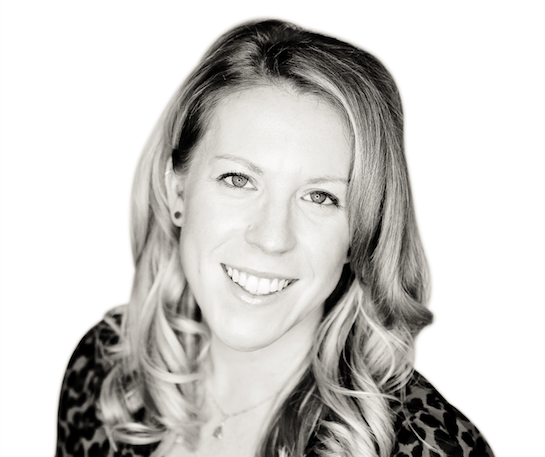 We are months into the COVID-19 lockdowns. That means it's been a full quarter, from mid-March to mid-June. But the ramifications of this COVID quarter will be felt for months, if not years.
If you're like most marketers, you've had to drastically change your strategy to market in this new landscape, and maybe even had budget cuts or layoffs. We are also starting to see the data to prove the impact, as well — with 69% of brands expecting they will reduce ad spend in 2020. Gartner found that 65% of marketers are bracing for moderate to severe budget cuts due to COVID-19.
I am an optimist, and it looks like we may be through the worst of the storm. We're no longer just trying to stay afloat, but we do need to find a new path through uncharted waters. But like any good marketing plan worth its salt, your focus needs to remain on the customer by putting yourself in their shoes and working backward from there. The global pandemic has impacted virtually all businesses, and by extension, your target audiences.
Ask yourself questions like these:
Which buyers have you lost?
Which industries are thriving, and which are hanging on for dear life?
Has your offering become vital to their business, or more expendable?
How are you engaging with them now versus pre-pandemic?
You need to re-think your entire marketing strategy based on this new post-COVID buyer's journey. Here are some thoughts on how to navigate your way in this brave new world.
Get Your Messaging Down
We've all seen the stream of commercials and advertisements that feature roughly the same language: "During these uncertain times…" or, "In these unprecedented circumstances." It's important to acknowledge the current climate, but your messaging needs to be more than just a nod to the circumstances. Otherwise, you risk becoming a cliché. Marketers should understand the value they provide in a downturn, but also when business is booming.
The current climate is impacting your buyers in dramatically different ways. For those in the E-commerce, delivery and online education industries, this could be a time of unprecedented growth. For those in hospitality and restaurants, it's a much different (and sadder) story.
It's important to also keep in mind that the personal impact of COVID-19 is tremendous. People are juggling the immense pressure of careers, relationships, children and caretaking. You should also think about the buyers you market to: How have their jobs changed as a result of COVID-19? Are their pain points the same as they were three months ago?
The answers to these questions will inform how you tailor messaging to different verticals and buyers, and ensure your messaging is relevant and strikes the right tone.
Engage Through The Right Channels With The Right Content
Marketing channels are in complete upheaval. In-person marketing, events and conferences are out of the picture for the foreseeable future. Depending on your marketing approach, that can disrupt your funnel.
Your marketing strategy will be dependent on digital events and experiences more than ever. Like your messaging, your content and the channels must be personalized and relevant. Video is becoming more and more popular. But you have to be more nuanced than that: Are your buyers more likely to be on YouTube to conduct research or a webinar? Are you trying to reach an executive or a manager? Finding the right tone, message and aesthetic for your content will often be dependent on what types of channels your buyers gravitate toward.
Furthermore, it's important to understand why your marketing in the past was successful. If you saw success at trade shows, what was it about your booth that people were drawn to? Ask yourself how you can replicate that experience digitally and through video channels. Your brand and its personality should still shine through an online presence.
Market With Awareness And Compassion
No matter where or when it reaches a buyer, bad marketing is always distasteful. Now the stakes even higher. There's a narrow margin for error: You must be careful that you're not rubbing buyers and prospects the wrong way or seeming as if you're trying to capitalize on the current business landscape. Too many times, I see tone-deaf advertisements on the television, which start with "during these uncertain times" and end with "it's time to buy a new car!"
Being genuine and empathetic is vital. Marketing leaders should understand their buyer pain points, but also not be afraid to talk or write about their struggles during this time. These tactics will make you more relatable and human. Be understanding of what is going on, but don't harp on it. If you're running promotions, think about what offers or discounts will be valued by your buyers. These shouldn't be thought of as "sales," but rather as authentic efforts to help buyers during these trying times.
---
Cheri Keith brings more than 15 years of marketing experience to ON24, including five years as an analyst on Forrester SiriusDecisions' Demand Services team. Her background includes experience serving B2B organizations at communications agencies and tenure working within marketing organizations. She is a respected and results-oriented leader with a proven track record of moving people and programs forward.