The Dos & Don'ts Of Selling In A Post-Pandemic World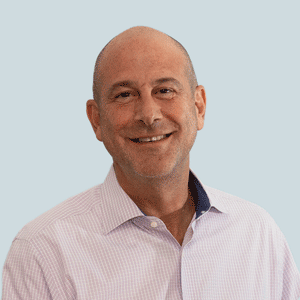 As the world grapples with a global pandemic, economic slowdown, civil unrest and racial injustice, business leaders need to change the way we communicate with our customers.
When the pandemic first struck, business leaders were kept up at night wondering: Do people even want to buy right now? A few well-respected business leaders suggested it wasn't even appropriate for sales and marketing teams to reach out to new prospects.
But as the initial shock wore off, we realized the truth: People still need great technology to do their jobs better, especially with lean, dispersed teams. And while business has slowed down for many companies, the outlook is positive. We recently conducted a survey of sales leaders that found that fewer than 6% of technology companies have a negative outlook on their business, which means that selling is as relevant as ever. But to sell in this landscape, it's vital for all salespeople to double down on empathy and provide a ton of value with every sales interaction.
Here are some key dos and don'ts that can help your business thrive in uncertain economic times.
Do: Always Help
This year has been traumatic and emotional for most, if not all, of us. Fred Rogers, the subject of a recent successful documentary and feature film, told a great story about how when he saw something scary on the news as a kid, his mother told him, "Look for the helpers. You will always see people helping." At its core, selling is helping and salespeople need to lean into their role as helpers. We need to ask ourselves how we can best help solve our customers' problems. By being in a helpful mindset, we can pave the way for impactful customer relationships.
Do: Trade Superficial Empathy For Real Empathy
In a post-pandemic world, all communications — whether from sales, marketing or customer success — need to be underpinned with empathy. I'm not talking about superficial empathy. Empathy is more than asking, "How are you coping?" We need to change our entire approach to communication to put the customer's needs at the center of all communications.
We've used artificial intelligence to look at data from more than 160 million sales conversations, and one thing we found is that the most successful salespeople do more listening than speaking during the early discovery portion of the call. Later in calls, successful reps tend to have longer uninterrupted talk streaks as they present a summary of what they heard from the prospect and present solutions to their customers' challenges.
At ringDNA, we've gone out of our way to hire salespeople with a lot of empathy. But we still focus on training them to convey that empathy during sales conversations. We're helping our salespeople better understand their prospects' industries and pain points. And we're learning from each other which messages resonate now and which are irrelevant in the wake of current events.
Do: Focus On Value
As a seller, my core value is that you must provide value. In a post-pandemic world, the paradigm has shifted in favor of buyers. Customers have been primed by Amazon to get exactly what they want delivered right away. Your buyers have problems that they need solved right away. And guess what, if you don't solve them, they're going to find someone who can.
Focus on delivering value with each touchpoint. Learn exactly where a prospect is in their buying cycle before reaching out. Because if you don't provide your buyers with relevant content throughout their buying process, you'll miss the mark.
Don't: Assume Managers Can Coach Well
Sales managers are often assumed to be great trainers, but that's not always the case. In this uncertain landscape, every variable in communications needs to be examined, and that includes coaching. Business leaders need to ask, are managers helping salespeople build acumen, sell with empathy, overcome objections and deliver value during every conversation?
Don't: Neglect Your Customer Base
Organizations are focusing on their current customer base like they haven't in a long time. That's because it's harder to find net-new customers, and so companies can't afford to let existing customers churn. It all comes down to building great products and strong relationships. Success and support teams need to be attentive and empathetic, ensuring customers feel heard.
We've entered a new world where buyers are more empowered. As sellers, it's on us to hone our empathy and provide value like never before. By doing so, not only will we win, our customers will win, too.
---
Howard Brown is the Founder and CEO of ringDNA, a sales enablement platform. A three-time entrepreneur and former clinical psychologist, Howard's thought leadership on sales, entrepreneurship and artificial intelligence has appeared on Bloomberg, FOX Businesses, Forbes as well as at many conferences, including Dreamforce, AWS Reinvent, Tenbound and elsewhere. Howard has been listed as one of the 100 Most Intriguing Entrepreneurs by Goldman Sachs and has won multiple CEO and leadership awards.