Kapost Launches Insights Dashboard, Secures $10.25 Million In Funding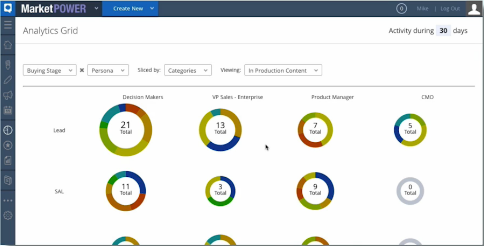 Kapost unveiled its Insights dashboard, a tool designed to help marketers measure and optimize the assets within their content library.
The solution positions users to gain a holistic view of their content lifecycle — from tracking content production cycles to measuring the total reach, leads and revenue attributed to every asset.
The insights are broken into three pillars, which allow users to:
Monitor the health of content production by tracking how teams are hitting deadlines and which steps in the workflow are slowing production down;
Understand reach of content across all channels including social, web and email; and
Attribute leads and revenue to individual pieces of content to boost future marketing initiatives.
The news comes shortly after content marketing platform provider received $10.25 million in funding. The funds are intended to help accelerate the company's growth. The round is a co-investment by Access Venture Partners, Cue Ball Capital, Iron Gate Capital and Salesforce Venture along with participation from existing investors Lead Edge Capital and High Country Ventures.
"It's no secret that for B2B marketers, tracking inbound traffic and form submits isn't an adequate model for measuring the effectiveness of their content," said Toby Murdock, Founder and CEO of Kapost. "Kapost Insights gives you a detailed look of what content is moving buyers through the sales and marketing pipeline, what bottlenecks are slowing down your production, and how internal teams are using that content."