SnapApp Raises $12M To Enhance Platform, Expand Team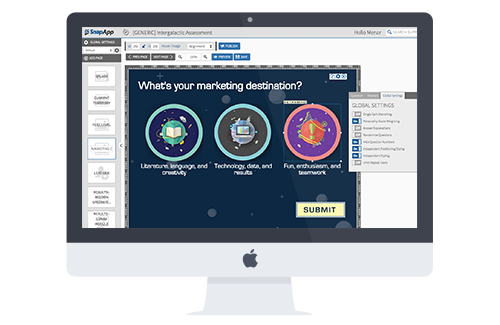 SnapApp received $12 million in Series A funding, which the company plans to use to accelerate development of its platform for creating, publishing, managing and measuring interactive content. The company also anticipates using the funding — led by Providence Equity Partners — to expand its team.
The company recently announced an interactive video product to incorporate SnapApp assessments, quizzes, polls, calculators and surveys into videos. In addition, SnapApp unveiled advanced integration with marketing automation systems that pushes insights collected with SnapApp into lead records for scoring, nurturing, or outreach.
"Buyers are increasingly demanding visual and interactive content that educates and guides them in evaluating solutions to their business challenges," said Seth Lieberman, CEO of SnapApp. "Marketers need solutions to quickly and easily build interactive experiences that deliver more value for their audiences and more value for themselves."