11 Industry Thought Leaders Appointed Professors Of New Account-Based Marketing University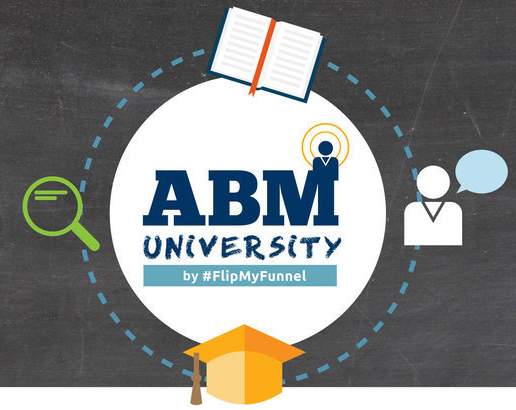 #FlipMyFunnel, a community of B2B marketing and sales practitioners founded by Terminus CMO Sangram Vajre, has unveiled the Account-Based Marketing (ABM) University. The online program is designed to educate B2B marketers on ABM fundamentals and best practices that can be leveraged to implement ABM within their marketing initiatives.
A total of 11 industry thought leaders make up the inaugural list of professors at ABM University. This includes:
Christopher Long, WP Engine
Craig Rosenberg, TOPO
David Raab, Raab & Associates
Joe Chernov, InsightSquared
Julia Stead, Invoca
Justin Gray, LeadMD, Inc.
Lincoln Murphy, Winning By Design
Maria Pergolino, Apttus
Matt Heinz, Heinz Marketing, Inc.
Matt Senatore, SiriusDecisions
Tyler Lessard, Vidyard
Set to launch in Summer 2016, the program states that all proceeds will benefit a non-profit organization to ensure that each student will graduate with an unbiased, well-rounded knowledge of ABM.
"Today's modern sales and marketing professionals need actionable strategies and tactics they can put into use rapidly to generate results," said Justin Gray, CEO of
LeadMD
and one of new faculty members for ABM University, in a statement. "Their goals aren't going to wait for them to figure it out."
David Raab, Owner of Raab & Associates and another new professor, added that the university "will play an important role in helping marketers master ABM without investing huge amounts of time that they really can't spare. I'm pleased to be able to contribute."