CRM Provider Intercom Snags $6M In First Round Funding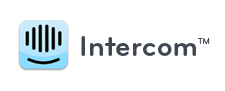 Intercom, a start-up specializing in CRM software, has secured its first round of Series A funding.
Social+Capital Partnership spearheaded the $6 million Series A funding with assistance from Freestyle Capital and David Sacks, Founder and CEO of Yammer. This latest injection follows a seed round of $1.75 million dollars in 2012 from Freestyle Capital, 500 Startups and various other angel investors.
The Intercom CRM software helps sales and marketing teams with functions such as newsletter distribution, lifecycle marketing, customer support, and new customer development.
Eoghan McCabe, CEO of Intercom, said that the company's goal is to personalize email automation while still maintaining an organized database of personal habits and purchasing details.
"For too many companies, the process of reaching out to a customer looks like this: Pull up the help desk to view submitted tickets, check user backgrounds on separate CRM software, and use the email marketing program to send all users with a similar issue the same generic email even though the email-automation software sent those people a completely mistargeted email the day before," said McCabe. "It's incredibly hard to provide great customer service when you have to use four disconnected tools. Companies end up spamming these customers because they don't have the power to target and personalize."