Study: B2B Influencer Marketing Has Yet To Reach Full Potential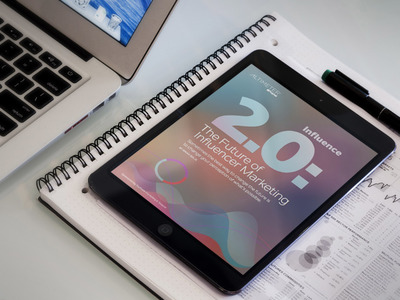 Influencer marketing may be one of the most beneficial, yet underutilized strategies in B2B marketing, according to a new study from Traackr, Altimeter Group and TopRank Marketing. Research shows that 15% of B2B companies are currently running ongoing influencer programs, compared to 55% of marketers in B2C companies.
The report, titled: Influence 2.0: The Future of Influencer Marketing, is based on a survey taken by 102 marketers between Aug. 24, 2016 and Sept. 28, 2016 from brands such as Microsoft, American Express, 3M and Amazon Web Services.
The survey found that almost half (43%) of respondents said their brand is experimenting with influencer programs, and 28% are utilizing the approach on an individual campaign basis. Yet, less than a quarter (24%) are running "always on" influencer programs, while just 5% have leveraged influencers in all aspects of their marketing.
Other key takeaways from the report include:
Half of the respondents reported low influencer marketing budgets;
55% of marketers plan to spend more on influencer campaigns next year;
Half of those surveyed said four or more departments within their companies engage with influencers now; and
94% cited "improve brand advocacy" as a top goal for their influencer initiatives, followed by "expand brand awareness (92%) and "reach new targeted audiences" (88%).