Wistia Unveils Video Sales Enablement Solution For Salesforce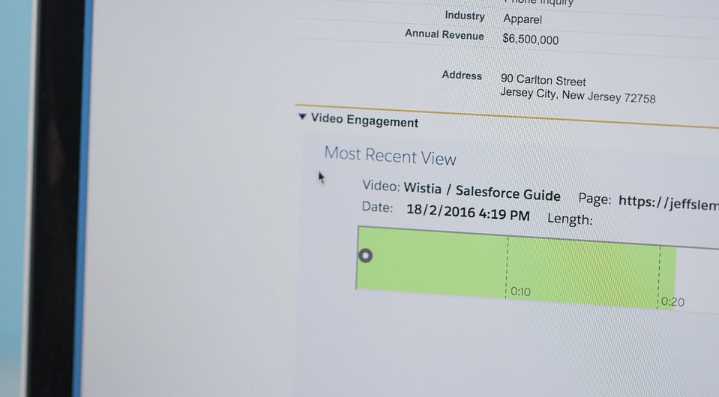 Video marketing platform Wistia announced its integration for Salesforce, a partnership designed to enable sales teams to leverage the company's video capabilities.
The company said the integration will enable sales reps to capture new leads and integrate video viewing data into the lead record. Since Wistia's technology provides insight into which videos prospects are viewing —and how much — sales teams are also able to assign lead scores and personalize nurture content, the company noted in a blog post about the integration.
Wistia noted additional functionality includes the ability to:
Alert sales reps when one of their leads has engaged with another video;
Notify reps when one of their leads has watched 100% of a video;
Provide a view of new leads generated with video viewing history;
Allow reps to create a video thumbnail they can use in conversations; and
Provide video-ready email templates.