Allego Expands Mobile-Video Platform For Sales Training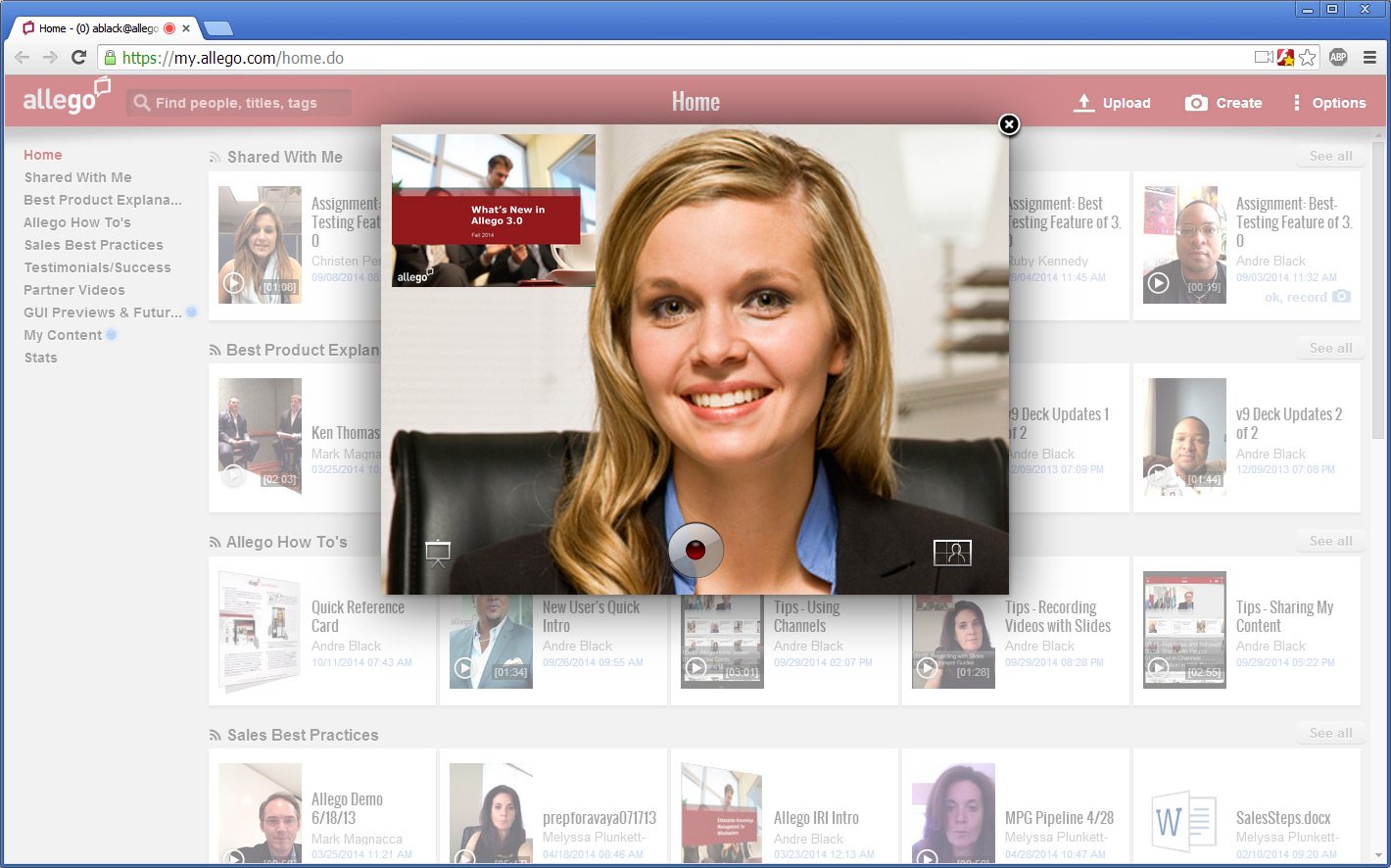 Allego offers a mobile-video sales learning platform that enables sales reps to access relevant training content from mobile devices. The solution was designed to reduce on boarding costs and accelerate ramp-up time for new hires, and provide ongoing training and reinforcement for tenured reps, the company said.
FEATURES/FUNCTIONALITY
Allego's platform provides organizations with the tools needed to train sales teams remotely, reducing the time and expense typically associated with in-field coaching or on-site training.
Functionality includes:
Mobile-video capabilities, which allow sales reps to record their pitches and receive feedback and coaching from managers;
Sales reps are able to access a library of best practices, insights from the field and advice from top-performing peers;
Managers are able to create assignments on specific deals to ensure reps have the best knowledge and preparation prior to a meeting; and
Sales reps can review and practice their pitch in online or offline mode.
TARGETED USERS
Allego users include heads of sales, sales training and sales operation staff across industries, including financial services, healthcare, pharmaceutical and high-tech.
COMPATIBILITY
Allego integrates with Salesforce.com through a free plug-in. Targeted playbooks and tailored content — including videos, role play assignments, video quizzes and collateral that is specific to each deal — are available to the user within the Salesforce.com interface.
DELIVERY/PRICING MODELS
Allego is available through a SaaS subscription model, and pricing is available per user per month.
CURRENT CLIENTS/USERS
Allego's global users include Pacific Life, Demandware, Bullhorn and Vertex Pharmaceuticals.
COMPETITIVE POSITIONING
Allego enables users to not only share documents and images, but also record video pitches, provide feedback through text or voice, and share content and best practices. Additionally, the solution offers full access to the user with or without a network connection.
CONTACT
Allego
35 Highland Cir.
Needham, MA 02494
Phone: 781.400.5671