Koble Aims To Connect Buyers And Sellers On B2B Matchmaking Platform
Koble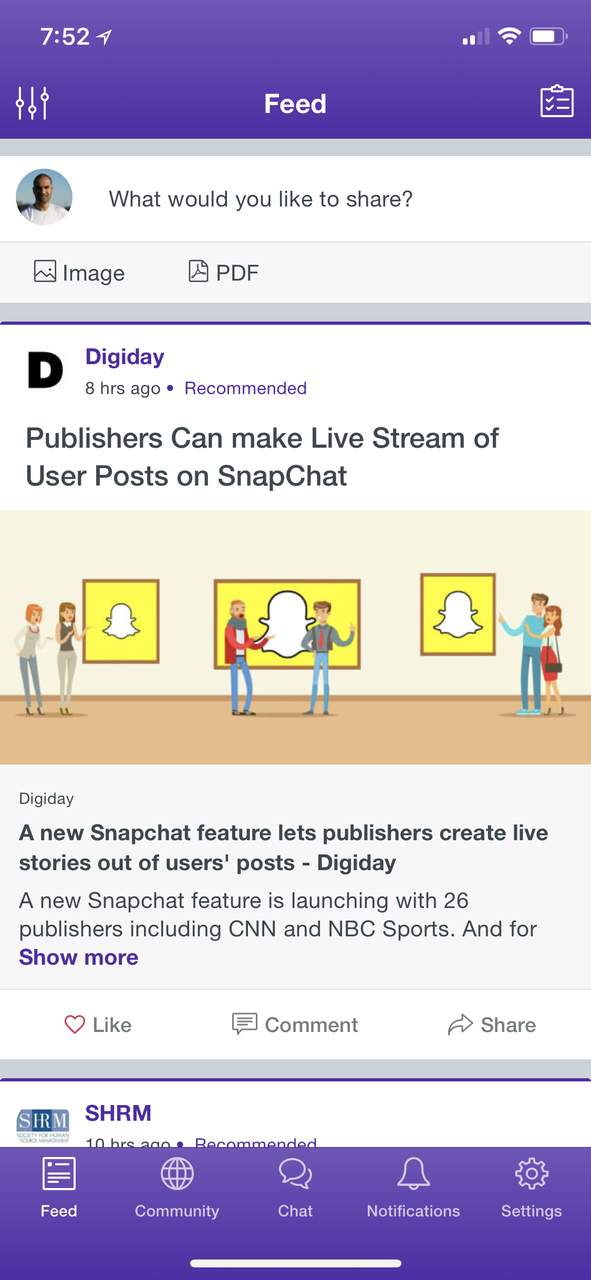 is a B2B matchmaking platform that aims to simplify the customer journey by matching prospects with relevant companies, products and people. The Koble platform is designed to spark genuine conversations between buyers and sellers by empowering users to post content, questions, reviews and more.
FEATURES/ FUNCTIONALITY:
Matches between buyers and sellers are created on Koble when a user shows interest in the content posted by another user or views the company's profile page. The platform is positioned to notify users of this interest and enable them to chat directly with prospects, pass off leads to sales or involve other colleagues.
Koble also aims to help B2B businesses target content based on company type and understand how much time prospects spend with their content.
TARGETED USERS:
Koble is designed for marketers, directors, VPs and other professionals at small-to-midsize B2B businesses, as well as Fortune 500 companies.
COMPATIBILITY:
Although there is no current off-the-shelf integration, Koble plans to offer API integration with major CRM systems in the coming months.
DELIVERY/PRICING MODELS:
Koble offers a basic, starter and pro plan. Pricing information is available here.
CURRENT CLIENTS/USERS:
Current companies using Koble for B2B buying and selling include Oracle, Axiata, Sprinklr and more.
COMPETITIVE POSITIONING:
Koble is designed as a new B2B social network that can drive authentic conversations and connections between buyers and sellers. It aims to match buyers with professionals at relevant companies and enable them to quickly and easily jumpstart genuine business conversations.
CONTACT INFO:
Koble
129 Newbury Street
Boston, MA 02116
760.516.1202
emmanuel@koble.com