Selling Simplified Delivers LeadMATCH Suite Designed For Data Enhancement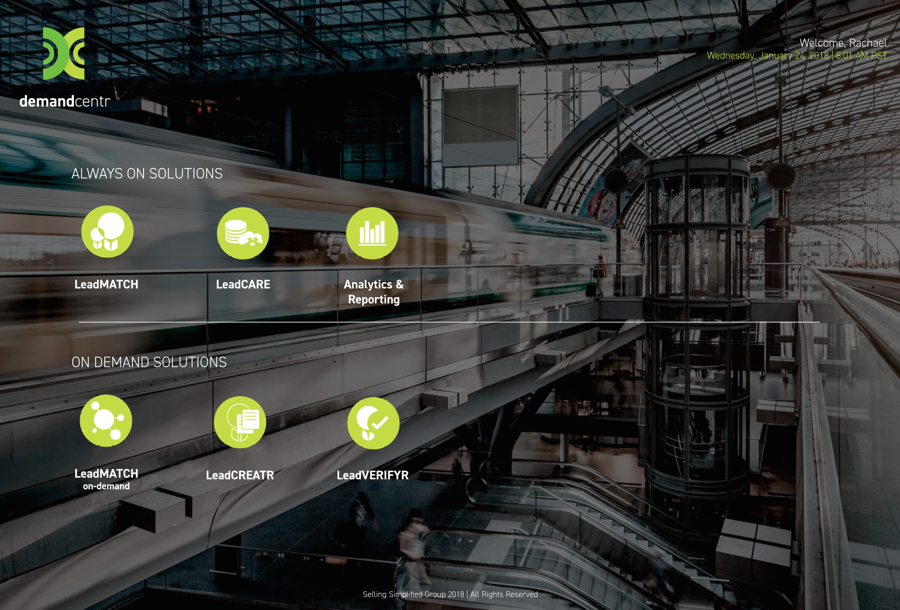 Selling Simplified's LeadMATCH Suite aims to accelerate funnel velocity with a data-driven approach that combines advanced event-driven, data-matching technology and human analysis. This insight positions users to correct and append contact records at the point of capture and in Marketing and CRM systems.
FEATURES/FUNCTIONALITY
LeadMATCHis a data enhancement tool designed to evaluate and enrich leads typically sourced from registration forms, free trials and other activities. Using advanced forensic reconstruction processes, LeadMATCH aims to deliver complete and accurate records at the point of capture in real time, globally.
Other features include:
LeadMATCH On-Demand (LMOD), which aims to provide a simple and cost-effective way to convert ageing leads into highly actionable leads. LMOD is a one-time validation and enrichment service that automatically de-dupes, enriches and validates dormant Marketing and CRM data instantly, according to Selling Simplified.
LMOD Social Edition, which uses deep web scanning and advanced data-matching technology to find private emails and social media handles of corporate prospects to reach them first.
TARGETED USERS
The LeadMATCH Suite is designed for B2B marketing and sales leaders that want to maximize ROI and say goodbye to missing, inaccurate and outdated contact information.
COMPATIBILITY
Leads processed by LeadMATCH are auto-enriched, validated and automatically published to your existing MAP and CRM platforms, including Marketo, Eloqua, Salesforce and more.
DELIVERY/PRICING MODELS
The solutions aim to offer the flexibility to let users cleanse and enrich their data when they want, and as much as they want — on an annual subscription basis, or a one-time processing fee. This is how it works:
Free trial and assessment of your data;
Cleansing and verification of your data;
Firmographic and contact level appending of your data; and
Automatic publishing to the user's Marketing and CRM tools.
CURRENT CLIENTS/USERS
Customers include leading global brands like Talend, Solarwinds, and Nutanix.
COMPETITIVE POSITIONING
With LeadMATCH, as much as 90% of leads are processed, validated and enriched within 15 minutes. LeadMATCH identifies the private emails and social media profiles of 40& to 60% of leads, and delivers up to a 55% success rate matching private emails to corporate emails, according to Selling Simplified.
CONTACT INFO