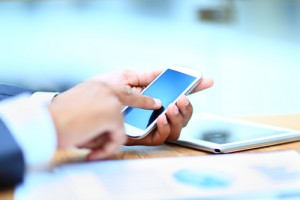 All types of businesses use email as a way to establish ongoing dialogue with customers and prospects. But crafting effective email marketing campaigns requires a successful blend of art and science.
Through an analysis of more than 260 million emails delivered across 540 campaigns, Retention Science, a retention marketing solution provider, discovered that email subject lines that are between six and 10 words perform the best with a 21% open rate. Contrary to this finding, the majority (52%) of emails today have 11- to 15-word subject lines, and in turn, only garner a 14% open rate. Campaigns studied by Retention Science involved retailers in specialty goods, apparel, baby products, flash sales, whose and nutritional supplements, among others.
"Subjects lines are arguably the most critical component of any email marketing campaign, as they're the first thing people see in their inbox and what they consider when making the decision to open or trash an email," said Jerry Jao, CEO of Retention Science. "Our findings show brevity is the key to enticing customers to engage with offers, and ultimately, to click through and convert."
Personalization also is influencing email open rates, especially among on-the-go, mobile consumers. With 35% of emails now being opened on mobile devices, consumers are most attracted to short and relevant subject lines. To that end, email subject lines that included a recipient's name delivered a 2.6% increase in open rates compared to those without a name included.
Another way innovative marketers are boosting email open rates is by including pop culture references, such as movie and song titles. In a different study, Retention science analyzed 3.7 million emails and 22 campaigns that included movie names and song lyrics in subject lines. Results showed that these subject lines were opened 26% of the time, while others were opened 16% of the time.
Retailers that take a cultural approach to their email campaigns have more opportunities to effectively engage consumers, Jao noted. "Movie and music references can be targeted to certain customer segments or encapsulate a promotional theme, making them a creative way to hyper-target and capture attention."