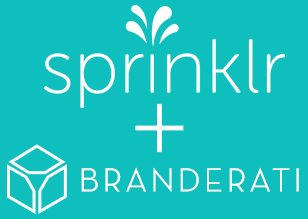 Sprinklr, a social media management platform provider, announced that it has completed its acquisition of BRANDERATI, a platform provider that offers advocate and influencer marketing capabilities. Further details of the deal, including the purchase price, were not disclosed.
The acquisition is the third major purchase Sprinklr has made in the past six months, coming weeks after acquiring TBG Digital and buying Dachis Group earlier in the year. The expansion, is in preparation of a potential IPO in 2015, according to a report in The Wall Street Journal.
"By integrating BRANDERATI's technology into the Sprinklr social relationship platform, we're making advocacy a core part of the social stack and giving brands the power to organically recruit brand ambassadors and create scalable influencer programs," said Mark Curtis, founder and CEO of BRANDERATI.
The BRANDERATI acquisition brings Sprinklr's offerings to 15 services, and the company plans to release five new services within the next several months. The agreement also includes Curtis managing the company's advocacy business unit.
"With 92% of consumers now trusting recommendations from friends and family more than any form of advertising, advocacy now must take a more central role — not only in marketing but in the overall business strategy," said Ragy Thomas, CEO and Founder of Sprinklr. "BRANDERATI has unlocked the key to sustained brand advocacy at scale and having their technology and know-how on board will mean big things for our clients."