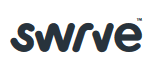 Swrve, a provider of mobile marketing automation, plans to acquire Converser, a mobile engagement technology vendor. The combined platform is positioned to help marketers create, test, deploy and measure mobile app marketing campaigns as they currently do with email marketing campaigns, according to company officials.

Marketo, Oracle Eloqua and Tableau are among the partners that have pre-integrated with Swrve.

Converser's technology complements Swrve's existing product, extending the campaign types available to mobile marketers and making the integrated campaigns that deliver increased mobile engagement, retention and revenue more effective, company officials explained.
"Converser's interactive conversation functionality further extends our product, an open-platform that lets a brand easily integrate their other digital and real-world channels and initiatives with Swrve's rich real-time segmentation and personalization," said Swrve's CEO Christopher S. Dean.