Salesforce Launches Platform To Manage Twitter Ads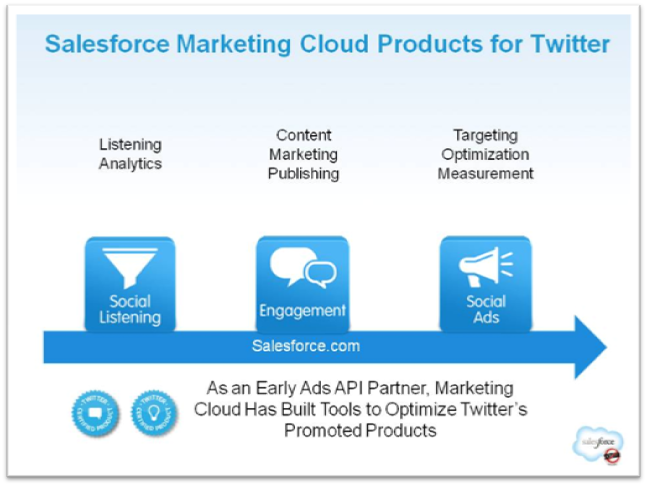 Salesforce.com launched a Social Ads Platform for Twitter, enabling marketers to manage Twitter advertising alongside existing social marketing programs with the Salesforce Marketing Cloud.
With the new Salesforce Marketing Cloud Social Ads Platform for Twitter, brands and agencies will be able to:
Build and execute real-time Twitter advertising campaigns;
Allow advertisers to more efficiently scale their campaigns on Twitter through workflows; and
Improve ROI through creative, bid and targeting optimization.

"Successful Twitter marketing has evolved and must be more holistic than just publishing content," said Michael Lazerow , CMO of Salesforce Marketing Cloud, Salesforce.com. "From the CMO to the Community Manager, our customers will see increased efficiency and return on investment from our new Social Ads Platform for Twitter."