Twitter Adds New Email-Sharing Features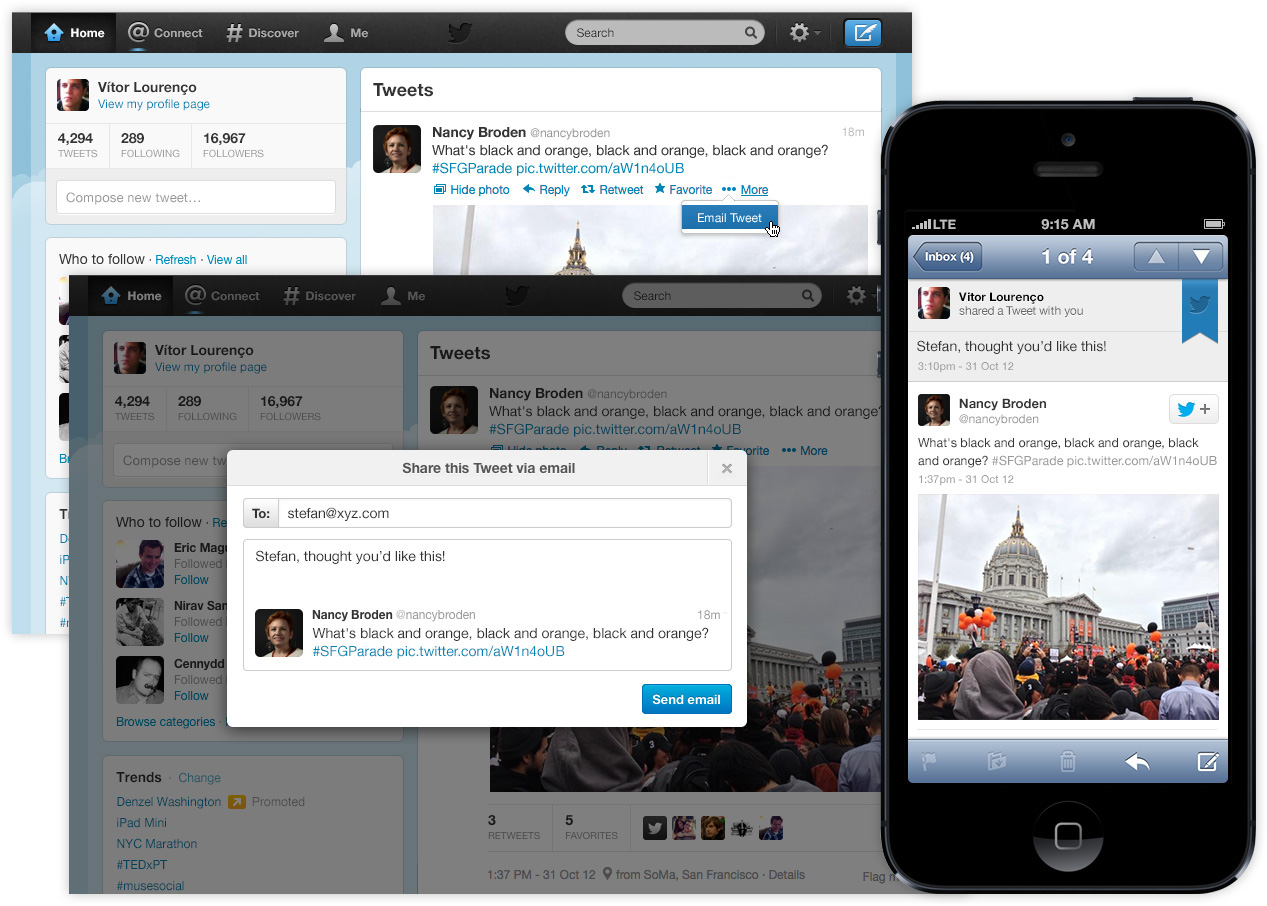 Twitter has announced new features for its web site and mobile apps designed to simplify the process of sharing and finding content.
Users will now have the ability to email tweets more easily from the Twitter web site. The embedded option, which will be available through a new "More" icon next to the existing "Favorite" icon, will open an email window.
The change was announced in a Twitter blog post published late last week. Based on details published in the post, it appears that tweets will be mailed via twitter, rather than appending the sender's email address (as is currently the case on mobile apps).
Twitter has also updated its search results on its web site and mobile apps. Results pages will now show photos and videos, and will include headlines or photos directly in the search-results stream.