Q&A With PFL CEO Nick Runyon: Forrester Research Shows 'Direct Mail Investment Spikes To Counter Digital Fatigue'
PFL, a hybrid experience company, recently released the "Hybrid Experiences Bring Direct Mail Into the Digital Age" Forrester Opportunity Snapshot Study on how current marketing strategies are being used to increase audience engagement. The study, conducted by Forrester and commissioned by PFL, found that marketers are investing more in direct mail and corporate gifting in response to increased levels of digital fatigue among buyers.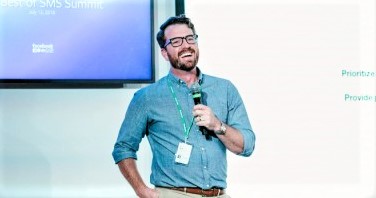 The companies surveyed more than 150 B2B marketing leaders in North America and found that:
The majority of respondents recognized that the pandemic increased their reliance on digital touchpoints and 75% of respondents reported that engagement with digital tactics is dropping;
Nearly four in five B2B marketers experienced performance boosts with direct mail in the last 12 months and, as a result, most respondents reported they plan to increase their investment in direct mail; and
Personalization is a key challenge for marketers regarding direct mail – nearly half of the respondents are still unaware that personalizing direct mail is possible.
The Demand Gen Report team sat down with Nick Runyon, CEO of PFL, to discuss how marketers can create a more impactful buying experience and increase audience engagement. As we dove deeper into the report, Runyon got the validation he may not have wanted… but nonetheless needed.
Demand Gen Report: What are the implications of digital fatigue on future marketing strategies?
Nick Runyon: Digital fatigue is a real thing that we're hearing about more and more. This report confirmed that many marketers are looking for a solution to digital fatigue and the overall response from the marketing community has been to do more of the same, which is a major problem. A better response to digital fatigue is to break these patterns. Marketers need to get more comfortable exploring alternatives to more digital channels and noise to push themselves out of their comfort zones.
Audiences will begin to have a higher appreciation or a greater value on channels that are communicating solutions in a more engaging way, specifically around the direct mail space. This report confirms that what's old is new again, because everybody wants to be known and save time. If you can communicate value in a personalized way, it connects those dots for customers and prospects. Audiences are going to be more responsive to that and you're going to see a shift in marketing strategies in the coming years.
DGR: What are the benefits of adopting a hybrid model?
Runyon: What we see from customers that are using a hybrid experience is greater customer engagement and consistency in that engagement with their prospects. When personalizing a customer journey across digital and physical channels, you're communicating that you have the knowledge and understanding of who your customer is and what they want, value and desire.
Orchestrating this across digital and physical channels and making sure that all your channels are communicating the same thing, in the same way, helps the customer feel known and recognized. This simple act presents valuable engagement to your customers and prospects and results in higher brand recall and greater brand affinity.
DGR: How can marketers increase audience engagement through physical marketing tactics?
Runyon: Marketers can increase audience engagement in every channel through personalization. We have an abundance of customer data that exists within our systems, but the problem is it's hard to get to sometimes. However, if marketers use that customer data to increase the level of personalization that's being offered across every channel, it will result in higher engagement.
What we see happening with direct mail and physical channels is when personalization is matched to the digital efforts, the impact of every channel increases. Marketers are seeing greater customer engagement across the board whenever content and messaging is highly personalized.
DGR: In your opinion, what are the biggest takeaways from the report?
Runyon: The report showed an overreliance on digital communication because people are stuck doing more of the same. It's one of those hitting your head against the wall moments, since the biggest takeaway from this report is unfortunately validating that marketers are doing more of the wrong thing. Another piece from the report that stood out to me is how brand recall and customer engagement are higher whenever physical channels are used.
There's a continued disconnect where marketers are doing more digital rather than trying to blend physical and digital channels together. The reason for that may be the belief that direct mail as a channel is a hard thing to do. That's where PFL comes in since we bridge the gap by making direct mail with digital easy. Our mission is to evangelize this new concept – it doesn't have to be hard to drive engagement.