Forrester's Acquisition Of SiriusDecisions: Four Predictions For Industry Impact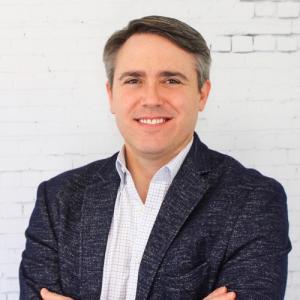 This is a five-minute read; but for the short attention spans among us, I'll cut to the chase. There are four primary changes we should expect to see from Forrester's acquisition today of SiriusDecisions:
Deeper analyst coverage of the "Martech 5000;"
Additional emphasis on SiriusDecisions' consulting business;
An explosion of benchmark data; and
B2B and B2C convergence.
Hopefully, this overview whets your appetite for some additional context and perspective.
It was 2008 and I had just taken my first marketing leadership role at a company called Zanett after eight years of blissful entrepreneurship. My first hire was a whip smart marketing ops leader with whom I shared my vision for a "process and data-driven marketing function." This was born from recent experience working with high-tech manufacturing orgs where everything is measured and understanding quality and productivity KPIs is existential. Marketing is a process, like any other, that can be optimized I surmised.
My new hire politely let me finish and replied, "Are you familiar with SiriusDecisions?" I wasn't. Timing such that it was, we were on a plane a month later bound for my first SiriusDecisions Summit in Scottsdale, Ariz. As I recall, Marketo made its commercial debut at the Summit that year. SiriusDecisions became the catalyst for my vision. They had the map, the compass and knowledgeable guides to help me and my fellow travelers navigate the journey to modern marketing. No doubt I met many of you at that Summit or in the 10 years since.
I signed on as a SiriusDecisions client the week following the conference and went straight to work implementing the Demand Waterfall and core philosophies around alignment with sales — demand type, lead definition, SLAs, etc. Our work in the second half of 2008 set us up for a record growth year in 2009. I had found religion. Our 2010 results topped 2009 and I was recruited to join my SVP of Sales at his new gig at ROLTA (he, too, had found religion). Zanett would be acquired by KPMG in 2012 after four consecutive years of record growth, due in large part to our adoption of SiriusDecisions' best practices.
I was well down the path of "v2" at my new company when John Neeson asked me to join SiriusDecisions to build the marketing organization there. I jumped at the chance to work alongside some of the industry's best and brightest minds. After relocating our young family from Atlanta to Wilton, Conn., I set about on the most impactful four years of my marketing career. I joined SiriusDecisions as its first CMO in the summer of 2012 as employee #73. As of this week's closing, SiriusDecisions is on pace to eclipse $100M in FY19 revenues, which ends March 31. I played a small role in one of the best growth stories in B2B, collaborated with some fabulous colleagues and met countless folks, like you, along the way.
Now that I'm back on the client side at Cvent, there are aspects of the Forrester/SiriusDecisions merger I thought might be worth commenting on.
Forrester's Strategy
There were several events that influenced Forrester's acquisition of SiriusDecisions that will likely also drive its strategy going forward:
The explosion of martech vendors and the purchasing power of the B2B CMO;
The rise of CEB in B2B marketing, primarily via the work done by Brent Adamson and team for the Challenger franchise;
The rise of boutique advisories like TOPO and MarTech Advisor;
Gartner's acquisition of CEB;
The rise of disruptive information services providers such as G2 Crowd and the newly-minted Aberdeen/Big Willow merger;
SBI's entry into the marketing organization via its core sales audience;
Ongoing consolidation of the martech ecosystem from large-scale acquisitions; and
The overall maturing of the B2B ecosystem, including organizations such as G3 Communications, the parent of this publication.
As most of you know, Forrester is more diversified than SiriusDecisions, serving CIOs, HR leaders and other roles in both B2B and B2C. But this is not a "shark eats minnow" acquisition. SiriusDecisions will account for roughly 25% of Forrester's annual revenue, and the acquisition should signal some significant changes in strategy for the combined organization. SiriusDecisions adds considerable depth to Forrester's brand in this segment. And Forrester's size and organizational maturity should help SiriusDecisions scale in ways that it may not have on its own.
While there are likely many more, here are four key areas of the Forrester/SiriusDecisions merger that are worth highlighting for B2B marketers.
Deeper Technology Coverage
To be clear, SiriusDecisions has always covered martech, just not with the same focus and purpose as Forrester. I was part of the launch of the SiriusDecisions TechX event in 2014, as well as the (now-shuttered) SiriusTechnology Marketplace in 2015. There was a sense that martech coverage was ours to lose. But Scott Brinker's work as "Chief Martech" outpaced SiriusDecisions, and the rise of user review sites as an alternative to analyst coverage was also a headwind. Essentially, tech coverage as a core competency was something that SiriusDecisions never fully embraced. This is clearly one of Forrester's inherent strengths and an area where we'll see an impact.
Impact for Buyers
The prolific growth of martech is well served by having additional analyst coverage from the Forrester/SiriusDecisions marriage. For buyers, the combination of SiriusDecisions' functional expertise and Forrester's tech coverage should catapult them into the lead in martech (and salestech) coverage. We should expect to see more clarity in category definition and additional depth of vendor coverage. SiriusDecisions will now find itself in more competitive deals with established analysts like Constellation and Gartner. This competition should have a positive influence on the overall ecosystem.
Impact for Vendors
Analyst consolidation is a positive as it allows organizations to reach more influencers more readily and in fewer steps. I suspect that many vendors have engaged SiriusDecisions, but perhaps not Forrester, and they can now expand this reach. New interactions with Forrester analysts may prove to be more challenging, but should lead to sharper product vision and roadmap. This too will have a very positive effect on the overall ecosystem. Forrester/SiriusDecisions will still need to deal with user review sites and determine whether to enter this space. SiriusDecisions' initial foray into user reviews was not successful, but it could be very different this time around. With a few years as a buyer of these services under my belt, I recognize that this is a highly specialized competency that Forrester would likely need to acquire rather than build. And is it in a position to buy considering the billowing valuations of the current players in the market? This will be interesting to watch.
Growth Of Consulting Business
SiriusDecisions' consulting org, led by my friend and colleague Heather Loisel, was always a hidden gem. It won't be hidden much longer. Whereas SiriusDecisions was very pragmatic about managing the revenue mix between consulting and recurring advisory revenue, Forrester will be much more aggressive, and I expect to see Forrester use this capability quite differently than SiriusDecisions. The services ecosystem in B2B marketing is thriving, but it is also comprised of dozens of smaller firms. The Forrester/SiriusDecisions alliance brings depth and scale that will allow it to go upstream and take business from larger consultants. Smaller firms will benefit as the market becomes more receptive to engaging consultants in this way. Some firms may be well advised to seek specializations in technology implementation, as I don't see Forrester/SiriusDecisions crossing into that area anytime soon.
Explosion Of Benchmark Data
One of the key selling points for SiriusDecisions, one where I and many of my peers place a lot of value, is its benchmark data. I'm perhaps most excited about what an expanded benchmarking capability might look like at Forrester/SiriusDecisions. SiriusDecisions' introduction of its Command Center was a major advancement in the way that practitioners could access and model performance data. The additional analytic capabilities from Forrester, along with greater reach into industry, should enable considerable expansion of benchmarking capabilities in the years to come.
B2B And B2C Convergence
This prognostication may be the most ambitious. For years, I've been waiting for someone to seize the opportunity to distill B2C best practices for B2B marketers — and vice versa. Consumer preferences and behavior continues to creep into B2B parlance where they are shaping everything from UX to advocacy programs. Tech capabilities for machine learning and AI are already being applied in very consumer-like ways across B2B. Our persona profiles are now 10-plus years old and have added considerable depth and detail about the individual, more than the role. All of this could lead to a convergence of B2B and B2C best practices, and Forrester/SiriusDecisions is well positioned to lead in this arena.
In summary, I love what this combination will do for the B2B ecosystem and am excited about the possibilities I've outlined previously. As a SiriusDecisions client, I look forward to more engagement with the Forrester team. As a vendor in the martech landscape, I'm excited about the new dynamic this creates for our organization.
What do you think about the new Forrester/SiriusDecisions entity? Do you have any predictions of your own?
---
Brad Gillespie is Vice President of Enterprise and Corporate Marketing for Cvent, the global leader for meeting, event, travel and hospitality SaaS solutions. He was formerly Vice President of Global Marketing for SiriusDecisions from 2012-2016.