Podcasts: Your New Content Marketing Engine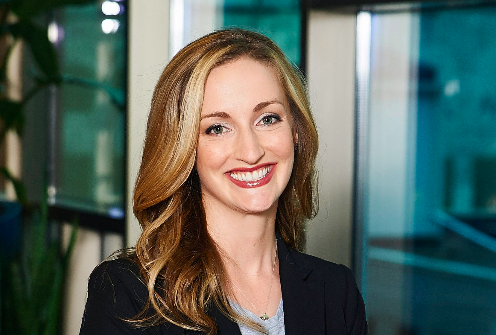 Have you ever wondered if using your company's blog as the engine of your content marketing strategy is an outdated method? I'm here to tell you it is.
So, hear me out. Brand blogging blew up in the early 2000s when websites became richer and the internet became more mainstream. This was 15 or 20 years ago, and present-day marketing teams are still turning to the same tactics used back then!
Today's audience has higher expectations. Social media is ingrained in everyday practices. Podcasts are on the up and up. Still, the same old playbook established by yesteryear's marketers is what modern marketers are following. It's time to ditch that outdated playbook and provide an experience that engages your audience before they leave you for one of your competitors.
You need to let conversations lead your content marketing efforts rather than ruminating over keywords and creating less-than engaging copy to rank in search. One of the best ways to lead with conversations is through a brand podcast. Not only will this allow you to produce more content, but you'll also see an increase in engagement and conversions.
Allow me to elaborate.
Transform Conversations Into Conversions
Not only do conversations connect individuals, they also connect speakers with their audiences. When an audience listens to the conversations between a host and guest of a podcast, they form bonds with the speakers and the brands they represent.
After connecting with the podcasters and their brands through these conversations, the audience is more likely to become a customer of the brands. A BBC study found that a podcast's intimate and conversational nature lifts:
Brand awareness by 89%;
Brand consideration by 57%;
Brand favorability by 24%; and
Purchase intent by 14%.
Armed with a channel that has proven effective, B2B marketers can utilize their brand podcast as the driver of their entire content marketing strategy.
Unite All Marketing Efforts Through Podcasts
You don't have to reinvent the wheel for every E-book, blog post, social media post or email newsletter if you build content out of the conversations in your brand's podcast. Each episode provides a plethora of information for potential content. This method allows content marketers to serve as conversationalists who let stories come to them rather than journalists who constantly dig around for a new story.
By following these five steps, you can become a successful conversationalist:
Record conversations — Find someone who has expertise surrounding a keyword you want to talk about and connect with them over a recorded conversation.
Transform the conversation into an episode — Edit and share your interview on your website or other platforms for others to see.
Promote it on other platforms — Share bits of the conversation on social media, elaborate on the points made through related blog posts and articles and include snippets in your newsletter to boost the voices in the podcast.
Measure and reflect — Assess all metrics and look at them holistically, see the big picture of the past performance while planning for the future.
Repeat — Choose another subject matter expert and repeat steps 1-5.
Experiences that intrigue and connect across all channels are what your audience prefers and expects. Their attention is always being vied for, so your efforts must stand out. Using traditional tactics makes it very difficult to meet their needs but using your brand podcast as the engine of your content marketing strategy can solve this problem. It helps create a captivating experience for your audience without requiring your team to put in any extra effort. Talk about a win-win!
---
Lindsay Tjepkema is the CEO and co-founder of Casted, the first and only marketing platform built around branded podcasts. With more than 15 years of experience in B2B marketing, including agency roles, leading brand marketing teams, and even running her own consulting agency, she's a dynamic leader who's had tremendous success building and growing marketing teams on a local and global level. After launching a branded podcast for a global marketing tech company, Lindsay realized her passion for authentic conversations. This led her to founding Casted to help marketers unlock the full potential of their content by harnessing the power of podcasting. The company has since gained rapid traction among brands that wish to create a greater connection with their audiences through authentic conversation.