LinkedIn Launches New Engagement API For Deeper Audience Insights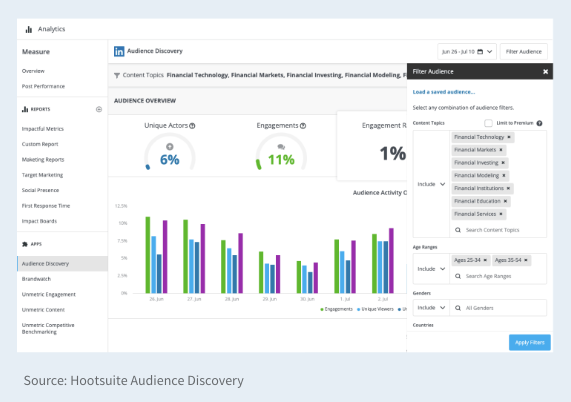 LinkedIn has added an Audience Engagement category to its Partner Program that is positioned to help marketers refine their content strategy and deliver better ROI for LinkedIn ad campaigns and organic posts.
The new partner category aims to provide:
Audience discovery that allows companies to discover new audiences who have high engagement with topics and articles related to their industry;
Content recommendations that can help inform marketers on what to post and who to target on LinkedIn; and
Industry benchmarking that enables marketers to better understand the kinds of content their competitors are posting and how their engagement compares.
LinkedIn's current launch partners include Amobee, Annalect, Hootsuite, Ogilvy and Sprinklr.
"We're excited to blend LinkedIn insights with Amobee's brand intelligence solution to give a new perspective into professional content and engagement trends," said Johnny Horgan, Senior Vice President of Social Sales and Partnerships at Amobee. "This unique collaboration allows Amobee to paint a more holistic picture for clients and provide them with expanded layers of insight that guide their marketing."