Marketo Files $75M IPO, Reveals Financial Details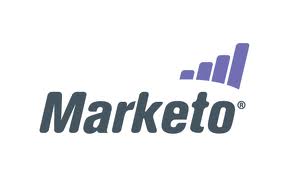 Marketo has followed through on its plans to file an initial public offering (IPO), a move which also pulled back the curtain on the company's finances, including a high growth rate and big losses. The company plans to trade as "MKTO" on the Nasdaq. Goldman, Sachs & Co. and Credit Suisse are listed as leading the offering.
The S-1 registration statement provides a wealth of new information about Marketo's business. Revenue for 2012 is reported at $58.4 million, an impressive 80% growth rate vs. 2011 although not quite the doubling that the company had forecast earlier, according to David M. Raab, Principal of Raab Associates.
While growth has been high, Marketo also posted significant losses, industry observers point out. The company lost $34.4 million in 2012, or 59% of revenue. "By comparison, Eloqua lost just 7% of revenue in the year before its IPO, and even Salesforce.com, the benchmark for all Software as a Service (Saas) start-ups, lost just 20% of revenue in its final year as a private company." Raab stated. "A loss that big is pretty scary."
Industry followers note that the Marketo IPO is validation for the marketing automation industry as a whole. "Hopefully, this represents a liquidity event, not a customer service distraction event," said Jon Russo, Founder and CEO of B2B Fusion Group. "Marketo customers expect to generate more leads, optimize business processes and close more revenue with Marketo at the core regardless of the IPO filing process."
Observers point out that in light of recent acquisitions, including Oracle's purchase of Eloqua and ExactTarget's acquisition of Pardot, the IPO could be the first step toward Marketo being acquired by Salesforce.com or another CRM vendor.
Raab and others argue that marketing automation software companies may not be able to remain independent going forward."If that's correct, then Marketo's growth will never happen and the investors' only hope will be a buy-out by a larger firm," Raab said.
The IPO filing made particular mention of the company's relationship with Salesforce.com. "If we are unable to maintain a good relationship with Salesforce.com and develop and grow our relationships with other platform providers, our business will suffer," according to the statement.
About 79% of the company's customers integrate with Salesforce.com, the statement continued. "While we expect to continue to generate the majority of our revenue from our customers using the salesforce.com platform in the near term, we also integrate our solutions with other platform providers, including Microsoft, NetSuite, Oracle, SAP and SugarCRM. Any deterioration in our relationship with any platform provider would harm our business and adversely affect our operating results."
Marketo also noted that while the majority of its current customers are B2B marketers, the company plans to expand outreach to B2C customers and verticals beyond technology. "Currently, a significant majority of our revenue is derived from companies in the B2B market and a significant portion are derived from customers in the technology industry," the filing noted. "An important part of our strategy, however, is to further penetrate the B2C market and vertical industries outside of technology."