PeopleLinx Unveils Twitter Listening Capabilities For Social Selling Platform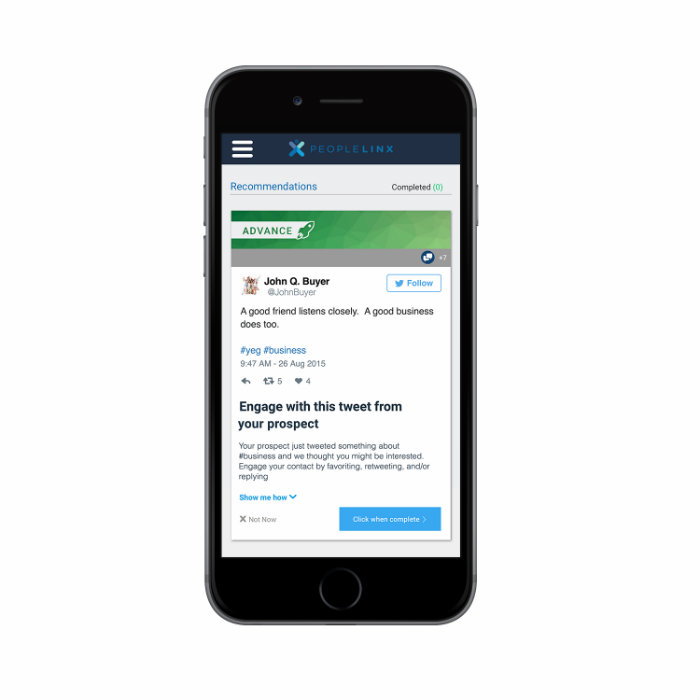 PeopleLinx, a social sales enablement solution provider, has unveiled new Twitter listening capabilities in recently released updates to its social selling platform. The tool aims to automate the Twitter engagement process by identifying when key prospects are using the social network — while also providing suggestions on how to relevantly engage with them.
The update is designed to help B2B sales reps incorporate social channels, such as Twitter, into their daily routine. The company also launched a personalized training curriculum that positions sales reps to maximize their efforts through social networks.
"PeopleLinx 4 alerts salespeople immediately when their prospects and customers post to Twitter," said David DiStefano, CRO at PeopleLinx."It guides salespeople on response etiquette, so they engage appropriately and confidently. It [also] runs automatically on the company's CRM data; so salespeople don't have to follow their prospects or build Twitter lists."