Salesforce Appears To Shut Out Marketo In Wake Of ExactTarget Deal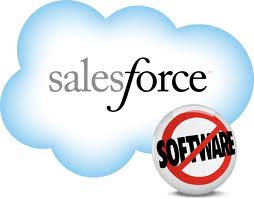 Industry observers speculate that Salesforce.com is taking a more adversarial stance toward some competing marketing automation vendors in the wake of its announced plans to acquire ExactTarget. Marketo was slated to have a booth and a speaking slot at a Salesforce customer event last week in New York, but they did not have a presence. Silverpop was the only marketing automation vendor to have a booth at the event.
Sources told Demand Gen Report that Marketo was excluded from the event because of a conflict over some recent unspecified comments made by Marketo officials, but the friction has been resolved. Marketo is expected to be involved in a Toronto event this Wednesday, according to Salesforce officials.
Marketo and Eloqua are no longer listed on the SFDC AppExchange, although HubSpot remains on the exchange.
In a recent interview with Jim Cramer on CNBC's Mad Money, Marketo CEO Phil Fernandez hinted that changes could be ahead in terms of the company's relationship with Salesforce.
"It's been a super competitive market since we founded the company six years ago, and we've been the fastest growing and we continue to be the innovator and the leader," Fernandez said. "So we'd expect probably some kind of move from Salesforce with this new acquisition, but we've competed with ExactTarget for some time, like the way we compete and expect to continue to compete really favorably with them going forward."
Insiders also speculate that Marketo will not have a presence at the upcoming Dreamfoce event, Nov. 18 to 22.
Based on current industry estimates, at least 75% of Marketo users are also Salesforce customers, with some estimates placing that number even higher.