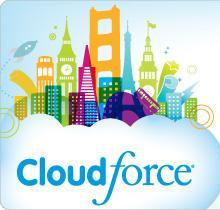 Salesforce.com today announced a major new set of social analytics partnerships for its Marketing Cloud, bringing together 20 social analytics vendors to help companies "accelerate the shift from passive social listening to driving real business results, turning insights into action."
The Salesforce Marketing Cloud, announced during the company's Dreamforce event in September, aggregates technology acquired through its purchases of Buddy Media and Radian6 with its core CRM platform. The new partnerships, according to the company, will give customers access to analytics tools for identifying sales leads, discovering advocates, detecting trends for any topic or keyword, uncovering social influence and analyzing content in 17 languages.
Michael Lazerow, CMO of Salesforce Marketing Cloud, said companies can use the analytics tools to "take social insights and turn it into action by focusing on the conversations that matter."

The Marketing Cloud ecosystem now includes partners Bitext, Calais, Caterva, Clarabridge Link, EpiAnalytics, Kanjoya, Klout, Kred, LeadSift, Lexalytics, LinguaSys, Lymbix, Metavana, OpenAmplify, PeekAnalytics, Rapleaf, Solariat, Soshio, The SelfService Company and Trendspottr.