Written by Kim Ann Zimmermann, Managing Editor
Published in Industry News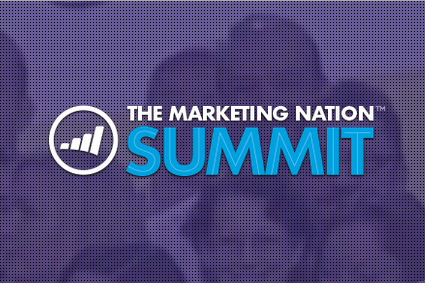 Marketo's new calendar and personalization tools were among the topics that generated buzz at the 2014 Marketing Nation Summit. In addition, a lot of the discussion centered on content, predictive analytics and the role of marketers as innovators in their organizations.
"The foundation of our customer engagement platform relies on these five things: Understand the customer, orchestrate the engagement, personalize the engagement, manage and optimize," said Phil Fernandez, President and CEO of Marketo, during the keynote address where he introduced these new tools. "The idea of one-to-one marketing has been around so long that it has become synonymous with the unachievable — the holy grail of marketing, with our customer engagement platform and our continued innovation, it is not only possible, but it is here. And, marketers need it more than ever today as they compete for customers' time and attention."
Marketo Real-Time Personalization: This breakthrough new application is designed to allow marketers to make their web site and mobile channels as personal as their emails.
Marketo Marketing Calendar: This new capability provides the ability to make changes and adjust programs based on data in real-time while helping marketing teams coordinate execution and share activities with internal audiences in a single place.
Marketo Search Engine Optimization: This tool is designed to help marketers without specialized knowledge improve web site rankings by analyzing keyword performance, suggesting new keywords and recommending web page optimization.
Focusing On Practical Advancements
At GE, researchers, scientists and engineers are continuously working on breakthrough technologies in the medical and aeronautics fields. But CMO Beth Comstock told an audience that they aren't the only innovators in the organization. The marketing department strives to be just as pioneering as the rest of the company, she told the audience at her keynote address.
"My take is that our marketing should be as innovative as our R&D," Comstock said.
Marketers should spend most of their energy on practical advancements, she said. "Marketers need to understand where the world is going and focus on practical innovation. An idea doesn't count if you can't use it."
One area where progressive marketer are making strides is in predictive lead scoring.
In her session, Beki Scarbrough, Senior Director of Demand Generation of CA Technologies, discussed how her company is using predictive lead scoring from Lattice Engines and other technologies to look beyond the standard sales funnel to find its next customers.
The result: The company has seen a 400% lift in its MQL to SRL conversion rate. CA is now funneling leads to sales that have a 30% to 40% chance of closing.
"As marketers, our job is to improve lead flow and drive demand to grow revenue," said Brian Kardon, CMO of Lattice. "We have all been part of a transition from the arts and crafts marketing to modern marketing and beyond."
To highlight other innovators, Marketo handed out its annual Revvie Awards to recognize user achievements, including a 100% increase in web site conversions and $23 million in marketing-sourced revenue. Curves, Kaiser Permanente of Colorado and Acquia were among the winners.
Orchestrating A Content Makeover
When B2B marketers watch content from B2C heavyweights like Oreo and Red Bull go viral, it can make them yearn to do the same. "In reality, content is a struggle for most of us," Ann Handley, Chief Content Officer for MarketingProfs, told an early-morning session. "Let's take what we know works in traditional publishing and give it a makeover. We need content that conveys empathy and experiences that go beyond articles and blog posts."
Handley encouraged the audience to "think about experiences, not just narratives." Share real-life examples and let buyers interact with your current customers, she said. "Let them experience what it would be like to use your product or service."
With a flood of content everywhere, it is important to be "the best answer wherever customers are looking," Lee Odden, CEO of TopRank Online Marketing, told an audience during his presentation.
Odden discussed the content marketing maturity model, which he described as SEO plus social networks and Influencers. He explained that you want to create utility, tell stories and monetize.