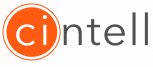 Cintell, a SaaS customer intelligence startup, plans to introduce a cloud-based persona development platform designed to collect, analyze, maintain, enhance and integrate customer insights companywide.
Launching mid-Q1, the free beta tool is positioned to provide marketers with the ability to create live customer personas in the cloud and publish the latest version across their organization.
Today's PDF-based persona development process results in disparate efforts that are not consistently applied across all departments, according to CEO Apparao Karri. "We see a massive opportunity to apply cloud technology to an under-served but essential business process: understanding your customers," said Karri in an interview with Demand Gen Report.
Karri founded the firm with Katie Martell, who serves as CMO. The two met during their tenure at marketing data management firm NetProspex.
The platform features the ability for B2B marketers to:
Create and publish rich digital personas in a cloud-based application using insights from both internal and external sources, and easily share them companywide;
Continuously update, validate and understand the changing needs and preferences of buyers through voice-of-customer programs, third-party data enhancement, and internal sales and marketing automation tools; and
Integrate customer intelligence with existing business systems such as CRM and marketing automation platforms to make stronger, informed, and customer-centric business decisions.