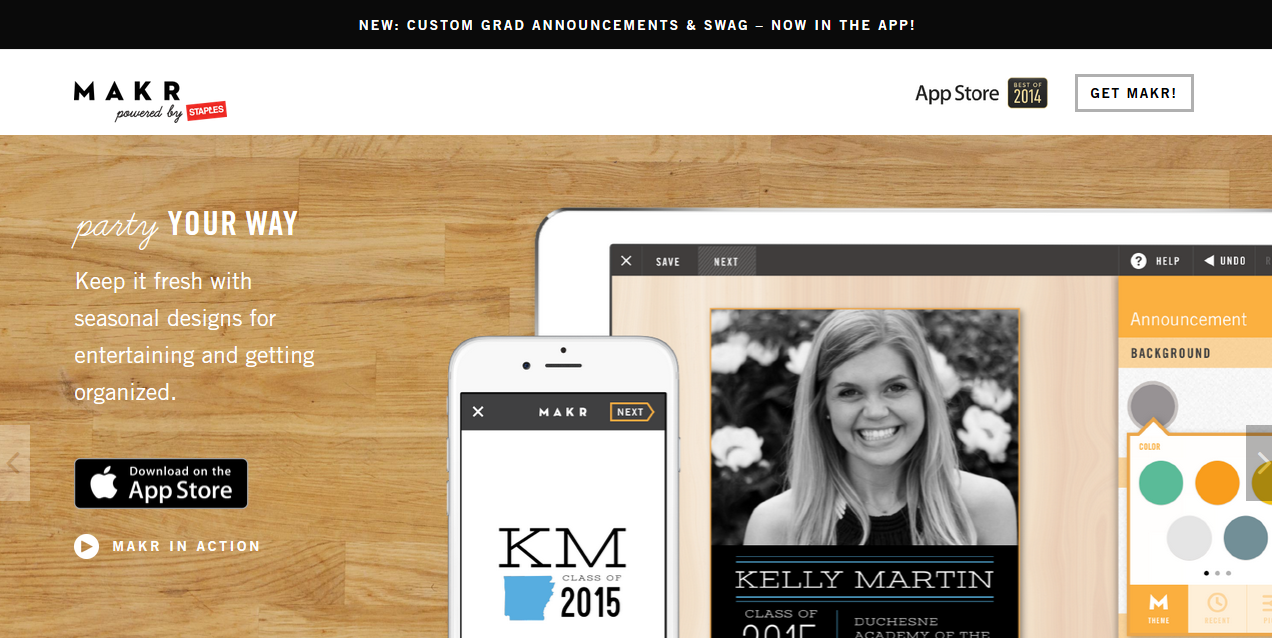 Staples has acquired Makr, a design and print mobile app for small businesses, for an undisclosed fee. The acquisition positions Staples to offer companies a tool for designing and uploading logos to create branding materials — such as business cards and event t-shirts.
Available for iOS devices, Makr is designed to offer SMBs a branding tool that can help create items that help promote their business at events such as conferences and trade shows. The app boosts Staple's mobile offerings and expands its design services. Makr will continue to operate under its original name and in its current location.
"Makr allows small businesses to build their brands easily, elegantly and in real-time," said Faisal Masud, EVP of Global E-Commerce at Staples. "Staples' copy and print services are a dynamic and growing part of our business, and Makr's revolutionary approach will put high end design in the hands of small and medium sized businesses."