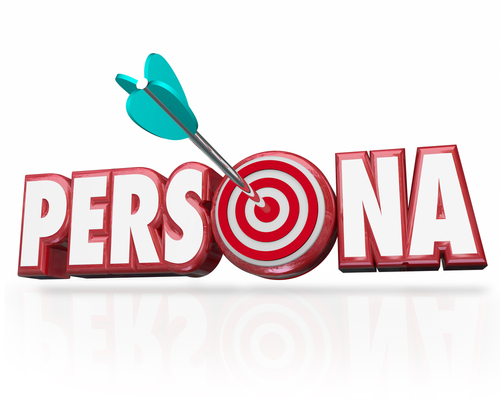 Buyer personas have been a staple of B2B marketing for a number of years. But many B2B marketers lack a formal process for developing personas, and they are still relying on hunches about their target customers rather than data.
As a result, a vast majority (83%) of B2B marketers say that their buyer personas are only "somewhat" effective, according to a study from the ITSMA. While 80% of respondents expected to see higher conversion rates with buyer personas, only 39% saw their conversion rates increase.
"Marketers tend to have tunnel vision," said Tonya Vinas, Senior Content Strategist at Content4Demand."They are not open to information that goes against what they believe is true. It's important to discuss among your marketing team how internal beliefs could affect success."
When developing buyer personas, progressive B2B marketers are looking beyond buyer profiles — which are based on job titles and industries — and focusing on how and why buyers are making purchase decisions, observers noted.
"The main message has to be that buyer personas have to be based on an understanding of what drives purchase decisions," according to Julie Schwartz, Senior VP of Research and Thought Leadership at ITSMA.
Data On Buying Intent Key To Personas
Forward-thinking B2B markets are leveraging data about buying intent — such as when a buyer requests a product demo or asks for a quote — as they continuously fine-tune their personas.
"Buyer intent plays a big role, it helps us understand the perspective buyers have when choosing content," Vinas noted. "We use buyer intent ahead of time to help inform what questions we're asking SMEs, prospects or existing clients."
Data surrounding buying intent can help B2B marketers keep their personas up-to-date as targets and company strategies change, said Katie Martell, Co-Founder and CMO of Cintell. "The million-dollar question for many B2B marketers is, 'when was the last time you updated your buyer personas?' Unfortunately, personas are often not refreshed until a new regime change comes in."
Martell added that B2B marketers are missing an opportunity to use personas to keep tabs on the inevitable changes that come within fast-moving industries. "Personas should be living and breathing entities that reflect the changes happening in your audience communities," Martell noted.
One hurdle is uncovering the relevant data in a sea of other metrics and insights, observers noted. "The problem is finding the patterns in that data that help you enhance the digital experience for prospects," said Bob Egner, VP of Product Management and Business Development at EPiServer, a web content management company.
Having a small team or committee that is in charge of the company's personas helps make sure buyer data is being leveraged to keep them accurate and fresh, according to Heidi Bullock, VP of Demand Generation Marketing at Marketo. "The team should make sure respective stakeholders have the current information and data, and that there is a regular cadence for the updates."
B2B organizations should have a clear vision of how they will use their personas, according to Ardath Albee, CEO and B2B Marketing Strategist at Marketing Interactions. "Unless both the information needed and the use of personas is understood, they become a useless checklist item filed away in the archives."
Sources also noted that buyer personas should be a tool to help guide the planning process for more than just content creation.
"What I have seen work for B2B marketers is treating personas as a very practical, tactical guide to help inform decisions in content marketing, demand generation, sales strategy, and more," said Martell. "If your personas cannot be used as a reference guide, it is time to throw them out and start over."
Interviews Uncover Key Insights
Understanding what drives buying decisions can only be obtained through interviewing current clients who have recently made a purchase decision, according to Adele Revella, CEO of the Buyer Persona Institute. "This isn't something you can obtain through automation. This insight comes from having a one-to-one conversation with buyers in real-life."
ITSMA's Schwartz highlighted five areas B2B marketers need to hone in on when interviewing clients for persona development:
What triggered the need for the company's product or service, which helps identify who is a good candidate for the solution;
Identifying what the buyer is looking to accomplish, which offers a buyer-centric view of the solution benefits;
What are the barriers preventing the buyer from buying, which helps marketing identify and overcome those barriers;
How will the buyer evaluate the solution, which helps highlight decision criteria and competitive positioning; and
What does the buyer's journey look like? This tells marketing the best way to reach the buyer and the content needed to answer the buyer's questions at each stage of the process.
B2B marketers can also interview partners and peers with similar audiences to understand how they are engaging prospects, sources noted.
"Having these conversations, and doing the primary research, helps highlight what's working and not working with marketing initiatives," said Meagen Eisenburg, CMO at MongoDB, an open-source database company.
Once these personas have been formed, sharing them internally will help marketing and sales teams keep messaging consistent and enhance their initiatives simultaneously.
"For personas to be useful, everyone must have them top of mind during the planning process," said Anne Murphy, Senior Managing Editor at Kapost."By feeling a connection to the buyers, personas become part of the internal content culture."