Class Is In Session: Continuing Education For B2B Marketing And Sales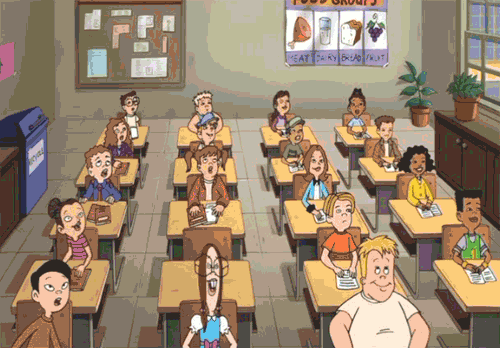 In my opinion, you're never too cool for school. And B2B marketing and sales professionals are no exception. As the B2B landscape progresses, there will always be something new to learn or perfect. That's why companies such as Brainshark, HubSpot and SiriusDecisions are looking to empower marketers and sales reps with the fundamentals they need to better their marketing and sales efforts.
This type of training—whether for potential hires/marketing students or existing employees—is highly beneficial for the overall business. For example, here at G3 Communications, the digital media firm that owns and operates Demand Gen Report, employees can take an Innovation Investment Day, where we can get a day away from our usual workload to focus on training and investing time to learn a new role-related skill. It can be anything from polishing up on Excel skills or learning new platforms and tech offerings on Lynda.com or MarketingProfs.
After the Innovation Day, employees are required to send the entire team a recap of what they learned and how it will benefit the company. It ends up being a learning opportunity for the entire team.
This kind of schooling could go deeper than an Innovation Day. Here are five recently-launched programs for aspiring and current marketing and sales professionals:
HubSpot Education Partner Program
This new program gives college and university professors the skill sets they need to teach courses in marketing, sales, entrepreneurship and communications. It provides access to free software, resources and support, as well as real-world experiences in inbound marketing and sales, so students can get a leg up in the job market.
Furthermore, HubSpot has an Academy where marketers can learn all about inbound sales and marketing from experts through certifications and training videos. Many of these courses are free and cover topics such as inbound marketing, email marketing, inbound sales, content marketing and more.
Brainshark Sales Training & Coaching
Brainshark's expanded integration of its training and coaching solutions can position sales leaders to reinforce training with coaching activities in the workplace.
Organizations can encourage training with coaching challenges and ways to practice critical skills and messaging so sales reps are always "field-ready." Other offerings include peer-to-peer coaching and the ability to create reports to track effectiveness of coaching initiatives.
Demandbase Partner Program
Demandbase just launched a Partner Program, which provides education and sales support to partners. The initiative offers ABM education and sales support for technology companies, service providers and marketing agencies.
In addition to the educational opportunities, the Partner Program also gives partners access to certifications in ABM and the Demandbase platform, sales support, joint marketing, a Partner Portal, thought leadership and product innovations.
#FlipMyFunnel Account-Based Marketing University
Last year, the folks behind #FlipMyFunnel debuted the Account-Based Marketing (ABM) University to help educate B2B marketers on all things ABM. Professors include industry thought leaders such as David Raab of Raab & Associates, LeadMD's Justin Gray, Matt Heinz of Heinz Marketing and Apttus' Maria Pergolino.
This online, self-paced certification course can help marketers solve ABM challenges such as turning high-quality leads into paying customers, maximizing resources and budgets, and sales and marketing alignment. There are 250 lessons, 40 thought-leader videos and 12 sales & marketing "gurus."
SiriusDecisions B-to-B Digital Marketing Certification Course
Also launched last year, SiriusDecisions partnered with the Manhattanville School of Business to create a certification course to help B2B marketers tackle common business challenges in a digital environment.
The ten-week course, led by a team of SiriusDecisions B2B marketing experts, offers case studies, toolkits, peer reviews, discussions and activities to school students on B2B digital marketing strategies.
---
Have you or your team members taken any exceptional marketing or sales courses lately? Share your favorites in the comments section!