Top Quotes From #B2BMX Day 1 & 2
As the Arizona sun set on the second day of the B2B Marketing Exchange (#B2BMX), more than 1,000 B2B marketers walked away with more knowledge than they could have hoped for. With so much great content under one (very fancy) roof, there was no shortage of actionable advice and quotes-to-live-by to bring back to the office. In case you missed out, we've rounded up some of the best quotes, one-liners and takeaways from #B2BMX from our esteemed speakers — so far!
"Think for a minute as if you were your customer — what absolutely terrifies them? They're probably not up all-night thinking about having to buy something from you, but they are thinking about a specific problem that you can solve. So, when creating content, focus on what you can say that would put them at ease." Michael Ruby, Park + Battery during his campfire session.
"Identify areas in your workflow where you want to test AI and share that with management. When you're very clear how you want to use it, it suddenly doesn't seem so overwhelming. AI is garbage in, garbage out, so it's important to be cautious. Make sure you have quality data, balance AI recommendations with your gut feel, run models and analysis several times, understand data sources and remember the AI is learning just like you. But AI is learning fast — and it's your job to continue to learn, too." – Pam Didner, Relentless Pursuit
"At the heart of espionage is the idea of connection, and that's also at the heart of any good salesperson's tradecraft.It's about connection, not deception.Unless your product or service is truly differentiated in the marketplace or your price point blows people out of the water, it's salesmanship that is the critical element in your success." – Jeremy Hurewitz, Sell Like A Spy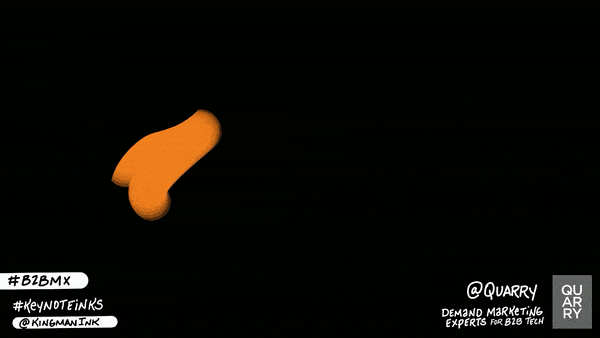 "Conversion and velocity matter, especially in the current economy. Where's the friction in the buying journey and how do you address it? Incremental changes at the bottom of the funnel can drive massive impact. It's better to work a smaller set of accounts over and over again than it is to work a wider market, especially in a tight economy. You don't need to be Coke to the world. You don't need to be Coke to your entire TAM. You just need to be Coke to a couple companies." – Jeff Marcoux, Bombora.
"People don't buy products because you tell them to, they buy products because you move them to. The top 10 most successful companies in the world all over-index on the same thing: Not commercials, business models, products or marketing budgets, but on empathy and authentic storytelling. Storytelling is the most powerful form of communication. Understanding your "why" as a business is central to being able to communicate your story in a way that resonates." – Ciara Unger, Ciara & Co.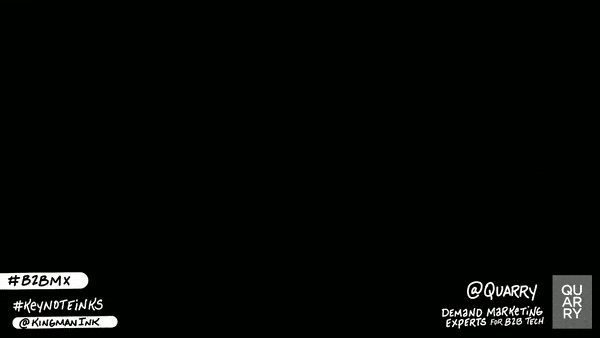 "The best way to humanize your experience-based marketing campaigns is to personalize them. If you're not trying to actively enhance your customer service journey, you're doing a disservice to your organization and the relationship you've built with your customers. Customers don't care what you did five years ago. They want to know what you're doing now. In the words of Janet Jackson: 'What have you done for me lately?'" – David Morris, NYCAP3D
"AI is about a lot more than just generating fresh content. It's enterprise-wide content intelligence that will ultimately drive the complete end-to-end customer experience. We may not be ready to trust [the machines], but we need to be ready to try. At some point in the future, AI will be running at least 50% autonomously, with no human intervention. But there's going to be plenty for humans to do, because we have to train those engines and use those insights to inform our planning." – Phyllis Davidson, Forrester