Leveraging Data For Effective Outbound Sales Prospecting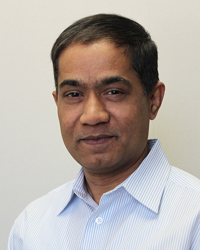 A growing company uses multiple channels to generate leads. The marketing team generates leads using inbound methods, for example, and the sales team generates leads using outbound prospecting (cold calling).
Having the correct data for both inbound and outbound strategies allows us to have an integrated lead gen strategy. We rely on firmographic, installed technology and intent-to-buy data to focus messaging and target key leads. We also pay attention to data quality, direct dial numbers and time to call to improve our outbound calling productivity.
The firmographic data we use for customization includes vertical industry, company size, annual revenue, function and geography, but we must go beyond this data to be effective.
Installed Technology Data
Our sales team targets users of CRM systems, since our products integrate with most of the leading solutions. Knowing that the prospect has a CRM system makes sales' job easier and allows them to customize their greeting and messaging.
In the past, we would have to employ internal researchers to identify this data and manually update our CRM records. Now, we're able to purchase this data intelligence and integrate it with our sales automation solutions. The intelligence data set includes the software, hardware and other technologies that businesses use. This data intelligence covers 5,000 categories, indexing more than one billion unstructured documents across the internet, including web archives, offline resources, social media, case studies, news releases, blog posts, content libraries, technical support forums, job postings and government documents.
Buying Intent
Knowing what products or solutions potential customers are intending to buy is also extremely important to our sales process. Because these data points are compiled from outbound searches (websites, which show real-time intent, are just one example), our sales and marketing team can target businesses actively searching for our products. Data providers track all of these data points and use them to properly score buying intent from the "persona" or the decision-maker at that particular company — based on digital activity. The data provider constantly validates the information that drives the score or ranking.
Direct Phone Numbers
Our business heavily relies on outbound phone prospecting, so we require a telephone number in our lead gen forms to improve contact quality. Calling into a main telephone number can be a nightmare for sales reps doing outbound prospecting, while having direct numbers increases the likelihood that a prospect will pick up the phone, thus improving our connectivity rates. Finding these numbers, which are not normally published on public websites or social media sites, requires tremendous time and research — or, you can get them through a well-known data provider.
Other Considerations
Data completeness and accuracy is also extremely important to outbound sales effectiveness. Calling old data lists can greatly reduce connect rates and increase sales costs. We are now able to verify and compare our CRM contact data with third-party data lists.
In addition, knowing when the best time to call into a geographic zone increases the possibility of having the phone answered. Our past outbound dialing records provide clues on the best time to connect with a prospect.
We have seen a tremendous productivity increase from our outbound calling process by utilizing third-party data sources. Our sales reps are able to conduct more quality live conversations in less time. Since we are tracking our outbound calling metrics, we are able to track and identify these performance improvements on an ongoing basis.
---
Senraj Soundar, Founder and CEO of ConnectLeader, leads the management team toward the primary goal of "engineering excellence and great customer service." Prior to ConnectLeader, he founded two successful software services companies that employed more than 100 employees across the U.S. and developed advanced software products for customers. In 1992, Soundar received the prestigious National Technology Award from the President of India.