"Seed Nurturing" and The Future of Lead Nurturing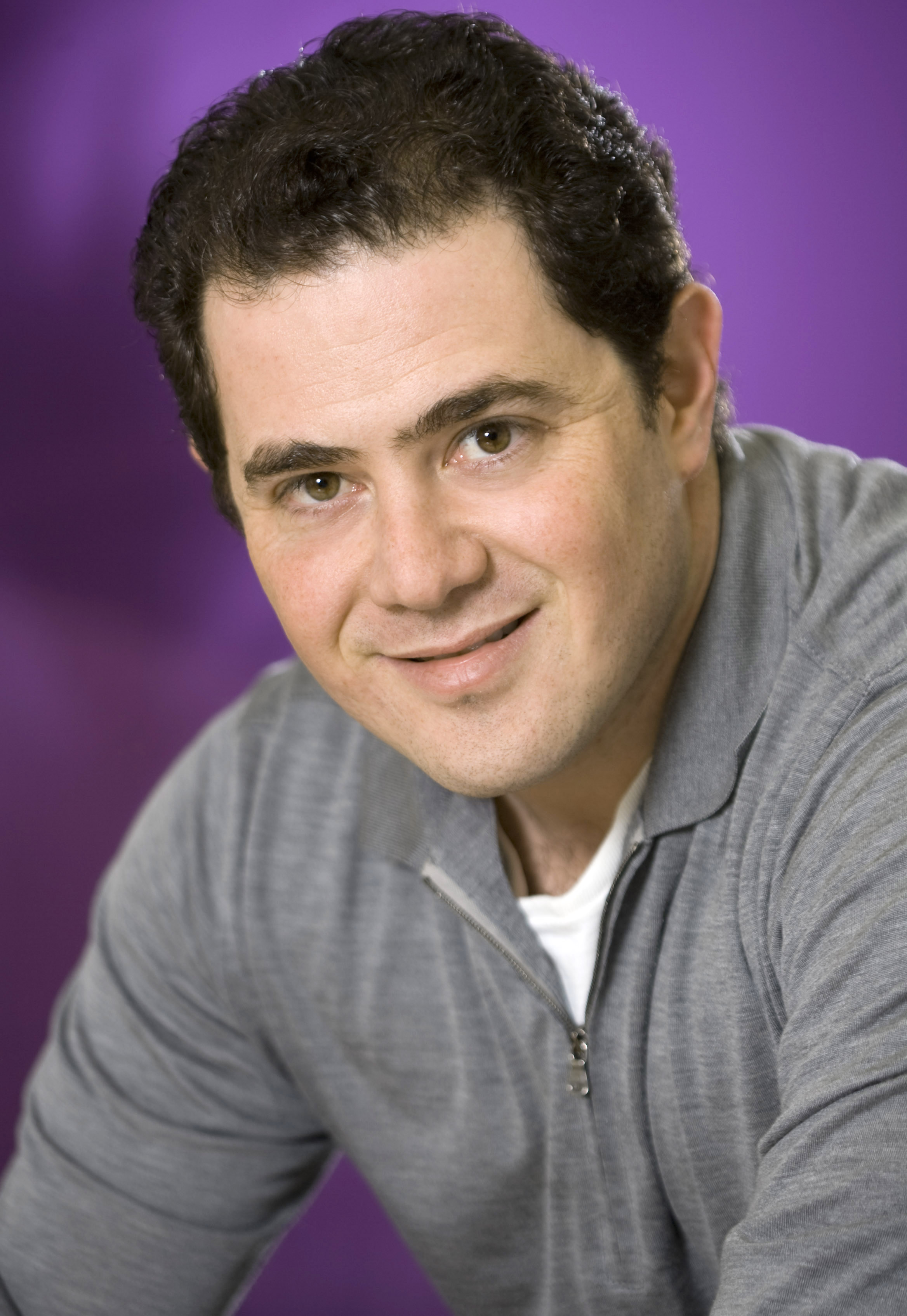 By Jon Miller, VP Marketing, Marketo
BtoB marketing has dramatically evolved over the past few years. Early on, the primary focus was on "closing the deal," investing dollars on mass marketing, advertising, and branding regardless of measurable ROI, and encouraging the sales team to reach out to every prospect regardless of level of interest or qualification.
With CRM and marketing automation, marketers used lead management to better identify and prioritize leads, and realized tremendous revenue growth through lead nurturing — building relationships with qualified prospects regardless of their timing to buy, with the goal of earning their business when they are ready.
Today, BtoB buyers are using social media to educate themselves much earlier in the buying process, obtaining information in non-traditional, yet highly influential ways, and engaging with sales on their own terms and timelines. Considering the impact of social media, what is the future of lead nurturing?
Going forward, the most successful marketing organizations will be those that extend lead nurturing beyond the traditional marketing and sales cycle, and consider it part of a fluid "revenue cycle." The revenue cycle starts before prospects visit your Web site and are even identified to after they become customers. Throughout the revenue cycle, marketers can use social media to turbo charge lead nurturing by:
Listening to what unidentified prospects are saying through social media, where valuable relationships evolve through blogs, Twitter, and other nontraditional marketing channels.
Engaging prospects with greater relevancy by using what they say on social media sites to enrich profiles, trigger more targeted nurturing flows, and provide deeper insight into their conversations with sales.
Continuing to build profitable relationships with new customers through more informed retention marketing and cross- and up-sell activities.
The "Seed Nurturing" of Social Media
Nurturing campaigns usually take place after prospects visit your Web site and identify themselves. Once you have compiled a wealth of data on prospects (e.g. contact information; budget, authority, need, and timeline (BANT) attributes; demographic data), you can use it to create extremely relevant nurturing and trigger-based campaigns.
However, what happens when prospects express interest in your company, products, or services through social media sites where you don't necessarily reveal their contact details? This is where "seed nurturing" comes into play, a vital part of the sales process that consists of investing in and building relationships with prospects regardless of whether or not you know who they are. For example, a prospect might read a vendor's blog or follow its Twitter conversations for months before engaging that vendor. If you forego the opportunity to monitor and respond to social media cues, more agile competitors will surely dominate the mindshare and ultimately wallet share of these savvy prospects.
Qualified prospects are educating themselves long before you are able to identify them — by anonymously surfing your corporate Web site and vetting your products and services through third-party resources, word-of-mouth recommendations, and social media conversations. To keep pace, you must nurture them just as you would the known contacts in your database by:
Making valuable content freely available on social media sites.
By eliminating the need for registration in order to gain access to your whitepapers, eBooks, and other valuable content, you remove the initial barriers to building relationships with prospects. In doing so, you will strengthen your rapport, and these anonymous leads will likely surface as inbound leads once their interest level increases.
Using social media to build a rock-solid reputation of trust and credibility.
The feeling of risk consumes BtoB buyers, causing them to behave irrationally during the decision-making process. Social media reduces this risk by serving as a forum for you to build your reputation as a thought leader. For example, use Twitter to express your views on the latest industry trends or showcase your knack for solving specific business pains by becoming an "Expert" on LinkedIn.

Social Media Deepens Insight and Adds Relevancy for Nurturing Identifiable Leads
To drive lead nurturing with individuals that you have already identified in your database, use social media conversations as you would online activity on your own Web site — to improve the relevancy and segmentation of your marketing and sales efforts. Here's how:
Listen to what prospects say on social sites to learn more about their interest and buying intent.
Social media cues are key indicators of interest level and buyer intent. After you carefully listen, use what you learn to engage prospects with greater relevancy. For example, after identifying a prospect's Twitter username, follow his or her Twitter conversations that include relevant keywords, and track this data in your marketing automation system.
Segment and trigger your campaigns based on social media cues.
Start using social media interactions for segmentation and trigger-based campaigns. Instead of launching an e-mail campaign when prospects exhibit a specific behavior on your Web site, apply this same lead scoring rule to their social media interactions. Have they specifically tweeted about your product more than three times in the past week? Use this insight to trigger an e-mail response from the appropriate sales reps.
Strengthen the "Lead Lifecycle" and Advance Sales and Marketing Collaboration with Social Media
Social media can streamline your internal marketing and sales operations, promoting greater collaboration by refining the lead handoff process and bolstering the "lead lifecycle" — the path that your leads take once they enter your lead management system. Here are practical ways that you can infuse social media to advance marketing and sales collaboration:
Use social conversations to enhance lead scoring and trigger lead handoff to sales.
In addition to demographic, BANT and behavioral data, you should incorporate social interactions in your lead scoring methodology. Then, tailor your automated business rules for lead handoff to include social media cues. For example, if a prospect tweets "Evaluating products from and ," use this activity to trigger an alert indicating sales readiness.
Notify sales reps when prospects and customers show increased activity or make interesting comments.
Hot leads demonstrate "interesting moments" or behaviors that indicate their sales readiness, such as increased Web activity, e-mail click-throughs, and increased activity on social media sites. By immediately notifying the sales team, you will dramatically increase the relevancy and timing of their conversations with these prospects.
Incorporate social media activities in lead recycling campaigns.
Lead recycling campaigns reassign, track, and re-engage leads with sales as necessary to ensure that no lead grows stagnant. This campaign type also benefits from social media interactions. For example, marketing and sales can develop a set of business rules based on social media activity, in which an increase in social media behavior triggers a lead score change that then re-engages the lead with sales.

Social Media Is a Core Strategy in Customer Marketing
New customers are a tremendous source of new and recurring revenue, and should be continuously nurtured at the same cadence as new leads. Here's how social media can help:
Use social media to reaffirm customer purchases after the decision is made.
The period between when a purchasing decision is made and when the deal is signed is critical. Support buyers with additional information that reaffirms their purchase, and use social media to continue conversations and address apprehension or doubt with reassuring information, including statistics from analyst reports and supportive information from social media sites such as blogs.
Create lead nurturing campaigns optimized for new customers that incorporate social media segments and triggers.
When an opportunity is closed and won, put all the associated contacts into a new drip marketing campaign that's personalized for customers. Incorporate the social media triggers we discussed earlier to introduce customers to new products and services, and strengthen customer loyalty over time.
Listen to the social media conversations of existing customers to monitor new business requirements, levels of satisfaction and the risk of defection.
If you carefully monitor social media interactions, you'll be able to spot cross- and up-sell opportunities and to engage and respond to their needs in real time. Moreover, be attentive to the enthusiastic and frustrating social media conversations of existing customers. By proactively monitoring these cues and immediately acting upon them, you reduce the risk of losing customers to a competitor.

Marketers must aim to incorporate social media in their lead nurturing programs at every stage of the revenue cycle, from before prospects on social sites are even identified to after they become customers. By doing so, marketers can better understand and interact with prospects and customers, increase the relevancy of their marketing strategies and customer-facing conversations, and ultimately increase the volume and quality of sales leads, boost conversion rates, and ignite explosive revenue growth.
Jon Miller leads strategy and execution for all aspects of corporate communications, demand generation, brand, and product for Marketo, the revenue-focused marketing automation leader. Jon writes about BtoB marketing best practices and trends on his blog, Modern B2B Marketing.