The Roadmap To Revenue Enablement
Written by Nate McCullough, Gartner Sales Practice

Published in

Demanding Views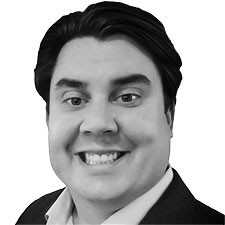 Today's customer lifecycle spans an array of interactions with disparate company functions, which risks misaligned messaging and more friction in the customer experience. To increase revenue velocity, sales enablement leaders must evolve their function to revenue enablement.
It's not that sales enablement isn't already doing great things for sales: It works with CSOs and other sales leaders to identify what behavioral changes are needed to achieve organizational goals. Enablement leaders help assess the gaps in skills and support and then curate the right enablement resources needed to change seller behaviors.
But today's customer doesn't only engage with our sellers; buyers are engaging with numerous channels from different commercial functions and revenue generating customer-facing roles. These roles are often supported with well-intentioned but siloed enablement activities and metrics. For example, 62% of sales leaders describe their sales and marketing functions as defining qualified leads differently. The modern customer needs a stronger, coordinated effort between commercial functions.
Herein lies the promise of revenue enablement, which expands enablement efforts from supporting buyers and sellers to enabling revenue — more specifically, enabling multiple customer-facing, revenue generating team members.
By 2026, 60% of enablement functions will be tasked with enabling all customer-facing, revenue-generating roles. Here's how sales organizations can get started on their roadmap to revenue enablement.
Why Revenue Enablement — & Why Now
Enablement happens in all parts of a commercial organization and its revenue generating functions, but it often in its own silo. Each customer-facing, revenue-generating role has their own tools, processes and systems, which creates conflict in the end-to-end customer experience. Conflict leads to frustration, which negatively impacts commercial results and internal team productivity.
Revenue enablement aims to remedy this. It focuses on the entire customer life cycle and ensures that all customer-facing roles have the technology, content and competencies to support it no matter where the customer is on their path.
Unlike sales enablement that typically has the seller as its targets, revenue enablement focuses on the customer as its bullseye. This change of focus means revenue enablement leaders must not only have a strong understanding of how customers buy, but also how customers start the buying process, which buying jobs customers undertake to make a purchase and how organizations can drive post purchase value and loyalty.
The major difference between sales enablement and revenue enablement is the wider focus that revenue enablement has. While sales enablement focuses on traditional sales roles, revenue enablement expands that remit to provide support for roles such as presales, SDRs and BDRs, channel managers and channel partners and customer success. Taken together, they understand the customer lifecycle and improve consistency of messaging for buyers.
This expansion of enablement's role puts it in a position to directly impact commercial outcomes and drive revenue team productivity by aligning deliverables to ensure consistency among all roles that interact with customers. For example, more than 50% of CSOs believe that enablement will support marketing and/or customer success roles in the next three years, according to Gartner data.
A broader remit empowers the function to leverage data from across the end-to-end buying journey to guide content and tool creation and elevate commercial team competency development.
Commercial Benefits Of Revenue Enablement
There are three key hallmarks of a revenue enablement approach:
Consistency: All customer facing roles are enabled with consistent customer messaging, similar technology and data and sales motions that reduce friction between traditional functional handoffs (that is, marketing to sales and sales to customer success).
Alignment: Through similar training, technology, tools and KPIs, revenue enablement leaders can strengthen alignment between marketing, sales and customer success or, as some clients are already doing, bring all revenue team enablement under one unified revenue enablement function.
Visibility: Sales leaders have clearer visibility throughout the customer buying journey and can proactively adapt to changing conditions and position the revenue team roles — along with the larger commercial engine — for success.
The organizations who are prioritizing these three elements in their approach see higher performance than their peers who are overly focused on buyer enablement: Gartner research shows they are more likely to exceed per-seller revenue targets, revenue growth targets and cross/upsell targets.
Evolving From Sales To Revenue Enablement
Start by carefully determining where your organization is on the revenue enablement maturity journey based on the complexity and automation already in place. Know that it's entirely possible to be at different maturity levels for each category.
For example, you may have already purchased some technology to support seller enablement efforts, but still lack a dedicated enablement function, so would fall somewhere between level one or two maturity (see Figure 1).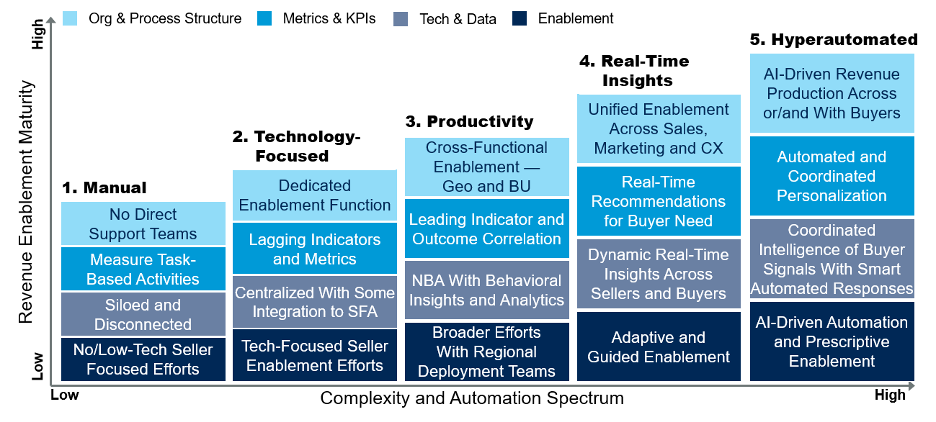 Figure 1. Revenue Enablement Maturity Model
Knowing where you are will help you to properly allocate budget and resources to move your organization forward.
To overcome any maturity gaps and realize the benefits of revenue enablement, sales enablement leaders must focus on achieving a set of strategic objectives:
Align and tailor training and onboarding efforts across sales, marketing and customer success functions;
Define and streamline revenue-generating team member activity workflows across the customer life cycle; and
Integrate functional technology and data into a technology stack that supports the end-to-end revenue-generating process.
These objectives may take years to fully achieve since the effort could involve and impact all members of the commercial organization. Scale down the overall roadmap into more tangible and attainable milestones depending on your organization's current state.
---
Nate McCullough is a Director, Advisory in the Gartner Sales Practice. His research primarily focuses on improving sales productivity, developing customer buying processes, channel partner development, reducing burden for the frontline and maximizing sales manager effectiveness.