How B2B Organizations Can Prevent The Disruption Of Long-Term Growth Amidst Economic Uncertainty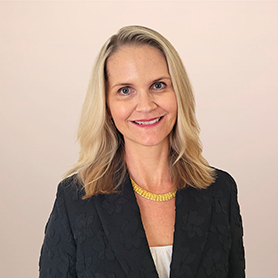 The global economic outlook is bleak — in a survey conducted by the World Economic Forum, seven out of 10 economists believe a recession is at least somewhat likely. With that in mind, many organizations are shifting budgets and coming under increased pressure to defend their spending in anticipation of the uncertain financial headwinds.
But Forrester's "Planning Guide 2023: B2B Marketing Executives" is taking a slightly different approach and encouraging businesses to "spend money to make money." Specifically, Forrester VP, Principal Analyst Barbie Mattie explained in the report that marketers can prevent the disruption of long-term growth by:
Defending customer experience investments

and applying them toward employee experience; and

Investing in corporate social responsibility

initiatives to engage and energize employees.
To dive deeper into the planning guide's insights, the Demand Gen Report team sat down with Mattie in an exclusive interview to uncover strategic investment priorities for marketing organizations throughout 2023.
Demand Gen Report: Before we dive into the specifics of the report, can you elaborate on the "spend money to make money" paradox?
Barbie Mattie: The hypothesis is that prolonged unpredictability of the global economy will drive short-termism, exposing marketing executives to unprecedented budget scrutiny and justification. Forrester wants to help B2B CMOs get ahead of that by equipping them with the spend patterns from companies that have managed to grow annual revenue by 20% or more over the past two years.
The "spend money to make money" paradox aims to help B2B CMOs protect (and confidently request more) budget related to long-term initiatives (i.e., brand activities, customer engagement, data strategies and more) because Forrester has the data-driven insights from high-growth companies on where to invest those dollars to maximize growth.
DGR: With that in mind, where are some of the key areas for marketers to invest their dollars to maximize their growth?
Mattie: One of the top questions Forrester analysts tend to get asked is, "what budget should be allocated towards technology/tools?" There is no precise answer because tech does not drive growth; the technology you buy, implement and integrate should support how the company plans to grow.
When you start with the tech and "back into" the business goals, it puts the tech in charge and perpetuates tech sprawl. Forrester has identified three steps to designing a revenue engine tech stack that supports growth. While still relevant questions, rather than starting with "how much budget for tech?" or "what tech should I buy?" the first questions to answer are:
1. How does the company plan to grow?
2. Do we have the six essential technologies (and integrations) as our foundation?
3. Are we taking an outcome-focused approach to selecting the tech that starts with business goals?
DGR: Shifting back to a more general view of the report, what are some of the most pertinent takeaways that you hope resonate with marketing executives?
Mattie: The three key takeaways we advise CMOs to focus on are:
Addressing changing buyer behaviors;

Implementing purpose-driven brand; and

Focusing on post-sale customer engagement.
Marketing must be regarded as an integral part of the revenue engine and perpetuating a "lead-centric" approach sets up marketing and sales for misalignment. While certainly a heavy lift, shifting from a lead-based model (MQLs, MQAs, etc.) to opportunity management aligns all marketing, teleservices and sales functions to better identify, engage, qualify and win these opportunities.
Facilitating this will adjust any misconceptions that marketing is just a siloed branch of the business that's expected to drive pipeline. Clearing those misunderstandings will also be the undercurrent that supports the three key initiatives required of B2B CMOs to drive growth.
DGR: What's your best piece of advice for CMOs as they plan out their 2023 budgets?
Mattie: B2B CMOs will not endure — let alone flourish — in 2023 if they are not in lockstep with their marketing operations leader. Marketing ops directly contributes to an organization's ability to deliver exceptional customer experiences and attain revenue growth. Only when the CMO and marketing ops leaders work together as true allies can they improve perceptions of marketing's role, the value it delivers to the business and the return on marketing investment.