Act-On Software Launches Analytics Module For Social Media Campaign Execution, Measurement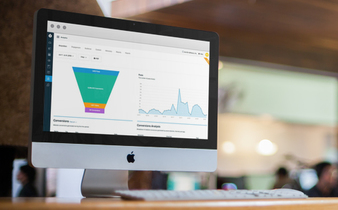 Act-On Software launched a social media module as part of its marketing automation tool. The company said the Advanced Social Media Module will provide deeper insight into the user's social media marketing initiatives and includes content publishing, listening and reporting features.
"Social media is a critical channel for marketers and should not be executed in a silo; it must be integrated into the overall marketing strategy to realize its full potential," said Kevin Bobowski, CMO of Act-On Software, in a statement. "Act-On's Advanced Social Media Module empowers marketers to leverage social data to deliver more personalized, real-time experiences for prospects and customers, resulting in better conversions and more loyal advocates."
The new model gauges the performance of campaigns across social channels, including Facebook, LinkedIn, Twitter and Google+. Behavioral data gained through the module can then be used to score, segment and nurture prospective buyers, according to Act-On.
Other features of the module include:
The ability to create social listening streams under a single user interface to simplify the social selling process;
The option to engage (like, comment, share, etc.) directly with leads via social through the same user interface
The ability to use existing assets or associate social posts to existing lead generation campaigns; and
The ability to collect social media posts on an "advocacy board" which provides employee and customer advocates social content to engage and share.