LinkedIn Launches Lead Gen Forms For Sponsored Content Campaigns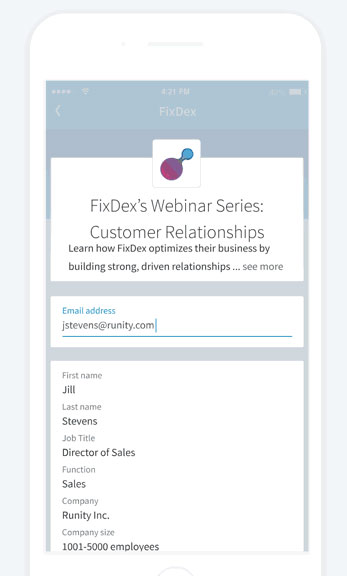 LinkedIn unveiled a new lead generation form solution designed to help marketers running Sponsored Content campaigns drive leads by automatically filling forms with prospects' LinkedIn profile information.
The new autofill lead generation feature intends to alleviate a common inconvenience LinkedIn users face when manually filling out forms after engaging with Sponsored Content campaigns. Once a lead submits a Lead Gen Form, users will receive a comprehensive lead record that can include name and contact info, company name, seniority, job title, location and other details available through a LinkedIn profile.
At launch, Sponsored Content campaigns running with Lead Gen Forms will only be served on the LinkedIn mobile app, according to the company. LinkedIn plans to expand that capability to desktop campaigns in the coming months.
"Given that 80% of member engagement with Sponsored Content happens on smartphones, we are confident that a mobile-first approach to Lead Gen Forms will offer advertisers the best results," said Divye Khilnani, Group Product Manager for LinkedIn Marketing Solutions, in a blog post detailing the announcement. "We will also let advertisers use Lead Gen Forms on Sponsored InMail campaigns, for both mobile and desktop, later this year."