LinkedIn Launches Messaging-Based Ads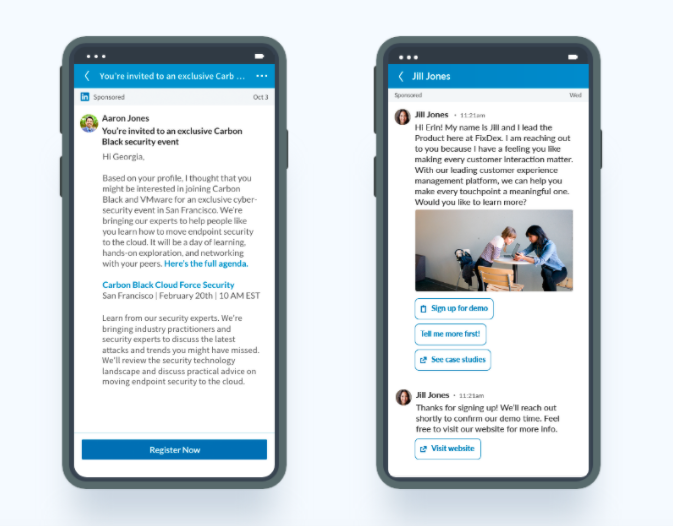 LinkedIn has launched Conversation Ads, a new marketing tool designed to personalize viewers' experiences with a messaging-based ad format. Conversation Ads builds on the company's current Message Ads offering (formerly Sponsored InMail) and features a "choose your own path" experience designed to help marketers create full-funnel campaigns with multiple customized calls-to-action, according to the company.
Conversation Ads function like webinars and product education infomercials, where the viewer decides what information they obtain based on their conversations within LinkedIn's messaging app. Conversation Ads are designed to record client information in real-time, giving marketers access to relevant insights tailored to each specific viewer, and personalize the user experience.
"Today, more than 2.5 billion people (35%) in the world use mobile messaging apps, and that number is expected to grow to nearly 40% by 2023," said Romina Bin Mac Donnell, Product Manager for LinkedIn, in a blog post announcement. "On LinkedIn, we are also seeing a shift to more personal one-to-one conversations on our platform, where messages sent have quadrupled in the last five years.
"Meeting your customers where they spend their time is just as important as how you engage them. That's why we're excited to bring you Conversation Ads, the evolution in our new messaging-based ad format that helps you interact with your prospects in more personal and engaging ways."