Marketing Advocate Extends Partnership With NetProspex To Ramp Up Channel Sales Results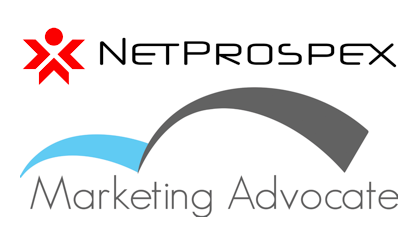 Marketing Advocate, a Through-Partner Marketing Automation (TPMA) software provider, announced an extended partnership with NetProspex to use Workbench, a cloud-based data management platform that assesses database health for B2B channel marketing campaigns.
The partnership is designed to enable marketing teams to make smarter decisions by analyzing, enhancing and growing their prospect databases. It also looks to enable real-time assessment of overall contact data health and deliverability, and improve the overall quality of leads for channel marketers and sales teams.
Data HealthScan, the centerpiece of NetProspex Workbench, assesses the health of databases by analyzing four elements:
Phone connection;
Email deliverability;
Record completeness; and
Record duplication.
NetProspex Workbench can also be used to manage business contact records and identify data quality issues.
"Since 2005, our team has been focused on helping global organizations turn channel marketing into a revenue driver," said Bob Lamkin, SVP of Corporate Development at Marketing Advocate. "Now with our extended partnership with NetProspex, we can speed pipeline acceleration and provide our technology resellers more sales-ready opportunities at a faster rate. This constitutes a win-win as we help accelerate revenue growth through the channel."